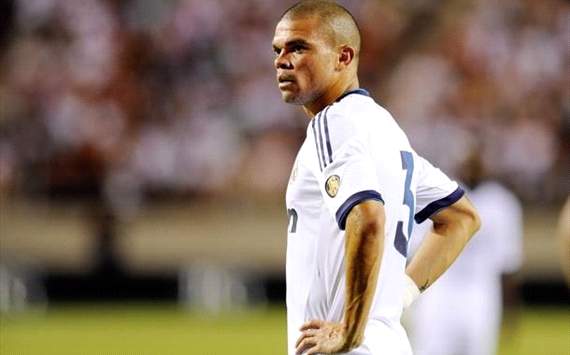 Kepler Pepe – Real Madrid
Real Madrid defender Pepe believes Barcelona players have reacted sourly to his claim they are theatrical when tackled because "the truth hurts".
The Portugal centre-back had complained the Blaugrana bunch had gone to ground far too easily in Sunday's Clasico, which finished 2-2 after two goals apiece from Lionel Messi and Cristiano Ronaldo.
The 29-year-old has stood by his original comments however, and stressed he was merely reiterating what had happened in the third meeting between the two giant Spanish clubs this campaign.
"If anybody feels offended it's because the truth hurts," he told reporters at a press conference. "I just said what truly happened during the game."
Barca playmaker Andres Iniesta had confessed to being "offended" by the former Porto player's comments after the Camp Nou clash.
Pepe is with his national side ahead of their World Cup qualifier away to Russia on Friday but, is unsure whether he will be fit in time to play after suffering some discomfort in his left leg, though he has returned to training.
"Let's see how things have progressed by tomorrow," he added. "If all goes well, I hope to play."