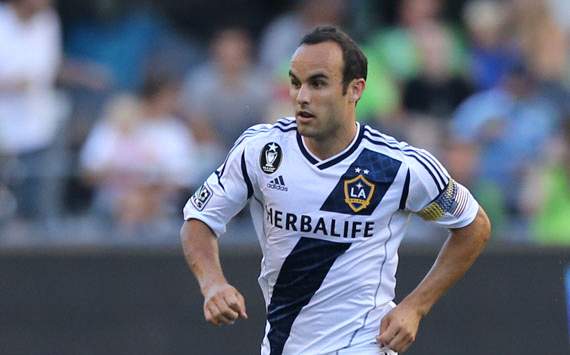 LA Galaxy star Landon Donovan is expecting this weekend's Clasico to be a close game but has backed Real Madrid to claim the three points in the end.
The 30-year-old stated that the clash between football's two superpowers will have the attention of every fan in the world and assured the public that the spectacle will be worth it.
"For all of us football fans it's one of the games we most look forward to watching every year or many times a year. This will be no different and it's going to be exciting," Donovan said in an interview with Marca.
When the former Everton player was pressed to predict the result he admitted that it will be a close game but tipped Madrid to have the edge.
"It's hard to decide who's going to win a game like this. I just hope it's exciting and I hope [there are] lots of goals.
"I'll say Madrid because they need to win, they are struggling."
Sunday's match at Camp Nou will kick off at 19:50CET.