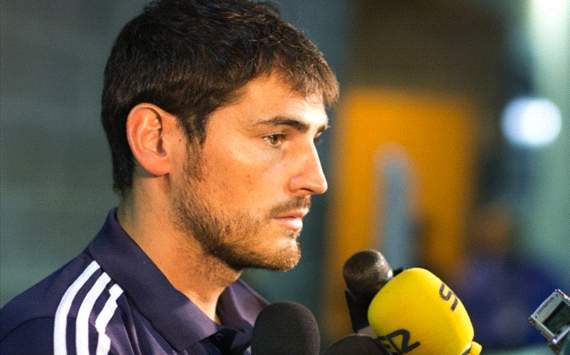 Iker Casillas – Real Madrid
Spain's goalkeeper Iker Casillas has raised concern over the possibillity of his side not featuring in World Cup 2014. 

As it stands, current rules now mean the reigning world champions have to go through qualification which previously was not the case.
This could mean if Spain fail to qualify from Group I, then, they will miss out on Brazil something which Casillas admits is peculiar.
"Obviously it is strange and unusual that the world champions do not have an automatic ticket for Brazil," he told AS.
"It could happen that we do not reach the World Cup and it would be strange if the champions were not there to defend their title, but we are just thinking about what we are doing."
The affectionately named San Iker then turned his attention to their upcoming matches in their group, suggesting the French would be Spain's toughest opponents.
"We want to get our first three points, knowing that, in theory, we have games which should not bring us problems, apart from France," he added.
"But we know that these are opponents who can take points off us."
The Spanish team's most capped player then specifically discussed the opening bout against Georgia on Tuesday.
"We know their 'keeper, (Giorgi) Loria, who was phenomenal against Belarus.
"We know (Jano) Ananidze, who is a good player.
"As I knew I would be asked, I learned their names."
Spain are in Group I along with France, Belarus, Finland and Georgia and were not involved in the opening round of qualifiers which took place last Friday and Saturday.