Real Madrid are interested in signing Borussia Dortmund midfielder Jude Bellingham, Paris Saint Germain forward Kylian Mbappe and Bayern Munich left-back Alphonso Davies this summer.
Sky Sports News reported earlier this month that talks were at an advanced stage for Bellingham – but as yet, there has been no official offer for the 19-year-old midfielder.
It has also been confirmed to Sky Sports News the three-year contract Mbappe signed last summer is broken down as a two-year deal, with the option of a further year. The extra year is a player option – meaning it is up to Mbappe whether he wants to trigger it or not.
As it stands, Mbappe is about to enter the final year of his deal. He was in a similar position last year before PSG convinced him to extend.
If Mbappe does not trigger the extra year, he can sign a pre-contract agreement with a club outside France in January.
It is understood Mbappe is not for sale and the France captain is an integral part of PSG's long-term future strategy.
Real Madrid are also in the market for a left-back and have a long-standing interest in Canada international Davies.
Former Real Madrid president Ramon Calderon claims that Bellingham has a great opportunity awaiting for him at the Santiago Bernabeu and has encouraged the midfielder to join the club

However, the 22-year-old has been described as 'unsellable' – with Bayern desperate to tie him down to a new contract. His current deal expires in the summer of 2025.
Real have often deployed midfielder Eduardo Camavinga ahead of Ferland Mendy in the left-back position.
Mendy has started only 15 LaLiga games this season, and has not played in the Champions League since November. It is thought Real will listen to offers for him this summer.
'Real would be brilliant move for Bellingham'
Former Liverpool defender Stephen Warnock speaking to Sky Sports News:
"When Liverpool pulled out of the race, it was almost due to the fact they knew that Bellingham might go to Real Madrid.
"When Bellingham went to Germany, it tells you everything about his personality and the player: he wants to push himself, test himself, learn new languages and play for big clubs.
"You can't deny him going to Real Madrid, it is a magnificent club. It is steeped in history, tradition and everything about it.
Borussia Dortmund's Karim Adeyemi on how the ball loves Bellingham and the aspect of Jamie Bynoe-Gittens' game that is the best he has ever seen

"You look that the players who have gone before and what it is about – I think it's a brilliant move.
"I would love to see him at Liverpool, I really would. But you look at the move and think: what a brilliant move for such a young player to go to such a huge club.
"I think it frees up Aurelien Tchouameni, he's not played as much football as he would have liked at Real Madrid. Will Liverpool go back in for him?"
Inside Real's charm offensive
Sky Sports' Melissa Reddy writing in November 2022:
Real Madrid will position their offer to Bellingham – the most coveted young midfielder in Europe – as his opportunity to become the best player in the world at the place that breeds champions.
Real's charm offensive has already begun and there is great seduction in becoming core to, as the club executive calls it, "the next all-star midfield." Casemiro is gone, Luka Modric is 37, and Toni Kroos wants to retire at the Bernabeu even though he's aware he is part of the present and past but not the future.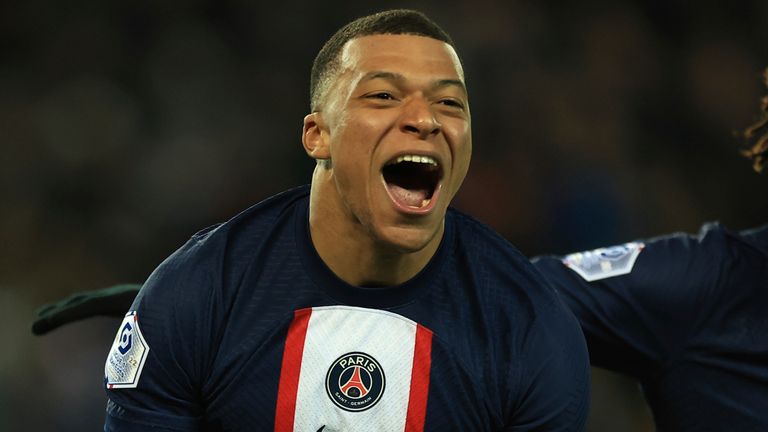 They have the European royalty angle and have not been shy of pointing to Kylian Mbappe's misery this season following his decision to snub them and agree to an eye-watering extension at Paris Saint-Germain coated with an insane level of influence.
The France international was also told he would be front and centre for the Ballon d'Or if he joined Real, and would know how it felt to 'own the Champions League'.
Mbappe, the Spaniards say, opted for power and a swollen bank balance over "the sporting project" and it should serve as a lesson.
PSG do count a Ballon d'Or winner in Lionel Messi, but that is merely by virtue of him being registered at the club during the 2021 edition, which recognised his exploits with Argentina, and on a lesser level, Barcelona.