Pep Guardiola insisted revenge was not his motivation as he prepares Manchester City for their Champions League semi-final rematch with Real Madrid.
City were beaten in heartbreaking fashion by the Spanish team in the last four a year ago and have a chance to make amends this term.
The first leg of their latest encounter takes place at the Bernabeu on Tuesday and Guardiola is focusing on the game in hand rather than looking back 12 months.
FREE TO WATCH: Highlights from the Premier League match between Manchester City and Leeds United

The City manager said: "It was tough but we made an exceptional first game in Manchester and played a really good game here.
"In general it was a good performance but it was not enough. You congratulate them and accept it and now one year later we are here.
"We are not here for revenge. It is another opportunity. One day we will get it. We will get to the final and win it.
"It didn't happen last season as we played Real Madrid and in this competition they know exactly what they have to do."
Pep: Last year's defeat to Real was like 'end of the world'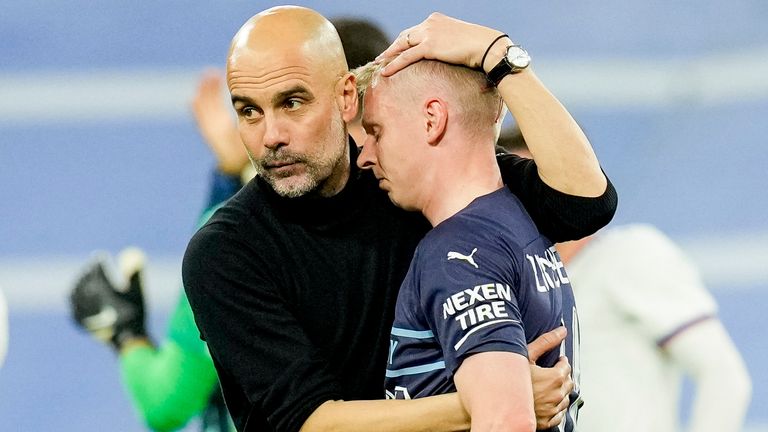 Guardiola admitted, however, last season's loss was hard to stomach at the time.
City controlled the tie in the second leg and looked on course for the final, leading 1-0 on the night and 5-3 on aggregate heading into injury time.
Yet they dramatically capitulated, conceding twice in quick succession and going on to lose in extra-time.
It added to the catalogue of near misses experienced by the club since Guardiola took charge in 2016, which includes defeat in the 2021 final.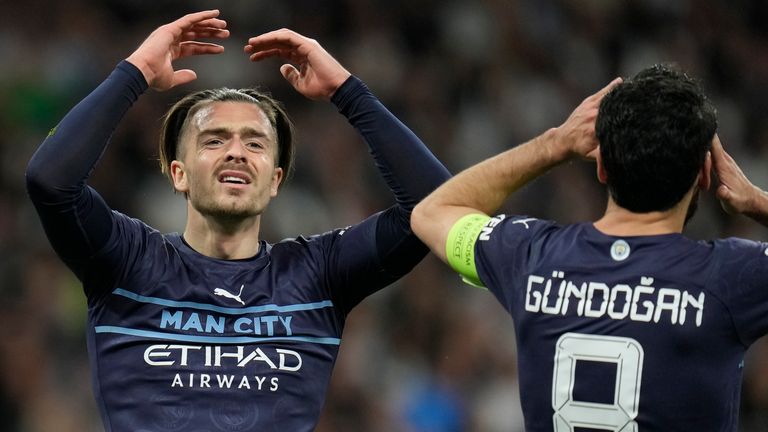 Guardiola said: "Seven years ago we wanted to win the Champions League. Last season it was [like] the end of the world but here we are again.
"Being stable is the most important thing. The important thing is we are trying to get better every year.
"We were prepared last year too. We are the same manager, mainly the same players but completely different games.
"The difference is the second leg is at home and everything will be decided in Manchester."
Rodri: Football gives you option of revenge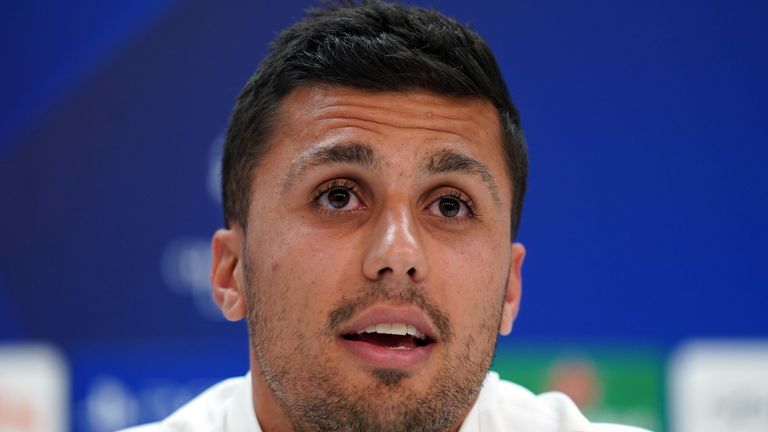 Unlike Guardiola, however, midfielder Rodri admitted revenge was on his mind.
The Spain midfielder said: "Football gives you the option to have revenge.
"We have the philosophy you can always learn from past experiences. We did a great two games but football is like this and we didn't go through.
"We will fight again. We will try to learn from what we did bad in that moment."
City are without defender Nathan Ake after the Netherlands international suffered a calf injury in Saturday's Premier League victory over Leeds.
Kroos responds to Rooney claims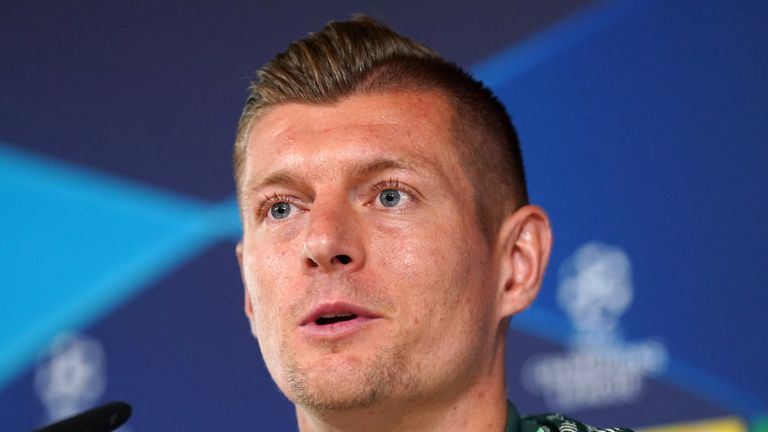 Real Madrid midfielder Toni Kroos has responded to Wayne Rooney's claims that City will comfortably beat the Spanish team.
The former England captain is backing the Premier League leaders to "blow them away" but Kroos believes the same predictions were made last season when they won the competition.
The German said: "I think it's always the same. I remember they said one or two things last year, nobody expected us to win it and we were able to do so.
"Apart from the words he said, Rooney is a guy I like a lot."
"It doesn't affect us or motivate us more, because it's impossible to be more motivated."
Ancelotti: City more complete this year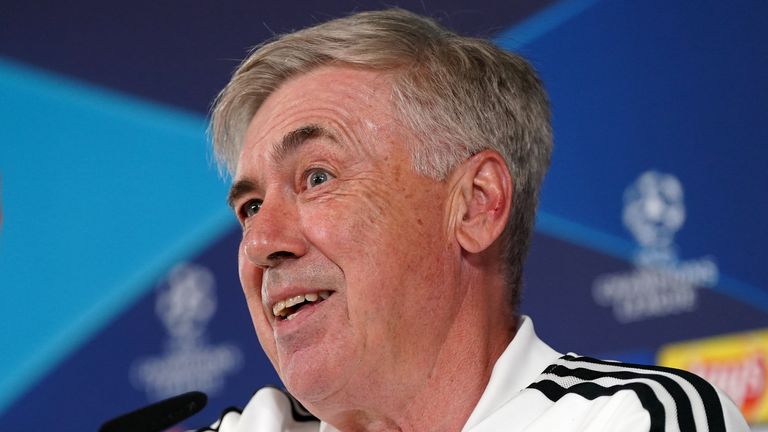 Since losing to Real last May the treble-chasing Premier League leaders have regrouped and, in new signing Erling Haaland, boast one of the most feared strikers in the game.
Haaland has scored a remarkable 51 goals this term and Ancelotti recognises the Norway international has made an already formidable side even stronger.
Manchester City defender Aymeric Laporte says the record-breaking striker Erling Haaland has 'no limit' and will just keep getting better and better

Ancelotti said: "The team is more complete than last year.
"Gabriel Jesus was very dangerous but different to Haaland. The style is the same but they can now take advantage more of long balls and second options.
"Haaland is very dangerous. We have to watch him, and it is not just him. They play very good football and we have to work to stop a team that seems unstoppable.
"But we have options. We arrive here well, at the same level as last season. What matters is our motivation and winning the cup [Copa del Rey] was a bonus."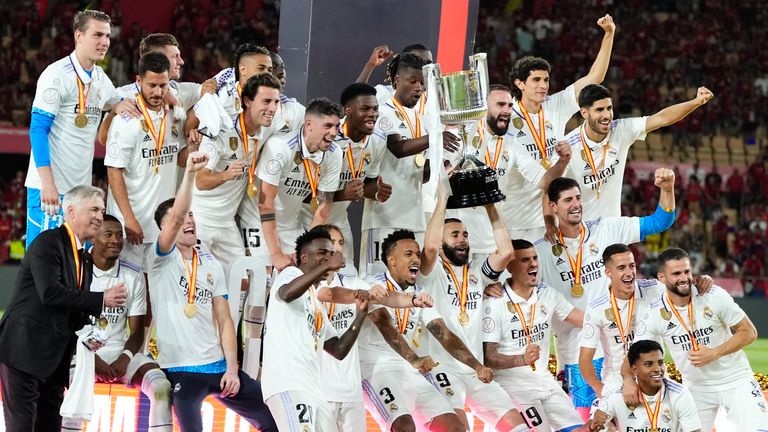 Real had lost two of their previous three games in LaLiga but, with the domestic title seemingly destined for Barcelona, it seems Ancelotti has been prioritising the knockout competitions.
The Italian said: "We want to play a complete game, to give the best we have. The decisive leg will be over there. We want to go with an advantage.
"We want to play well. It is not only about the result, but how we play and if we avoid problems. It will be very demanding."
Modric fit to face Man City after injury scare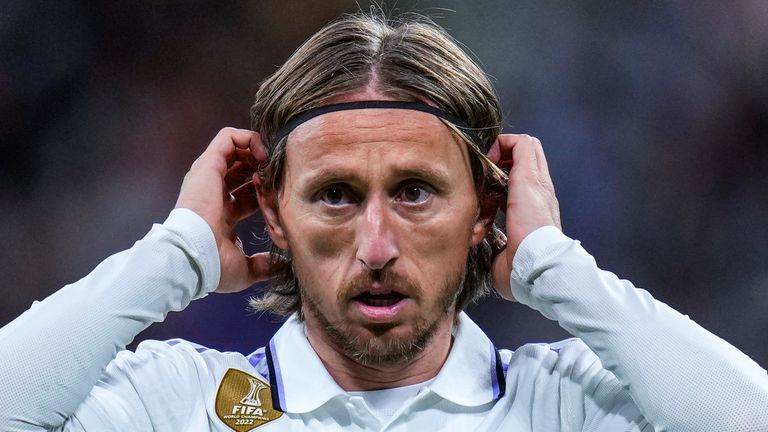 Real Madrid's Luka Modric has been passed fit to face Manchester City in the first leg.
The 2018 Ballon d'Or winner has been sidelined with an unspecified knock in recent weeks which initial reports suggested could rule him out for the rest of the season.
However, the Croatia midfielder has recovered sooner than expected and appeared as a late substitute in the European champions' Copa del Rey final victory over Osasuna on Saturday.
"He can play without problem," said Ancelotti at his pre-match press conference in the Spanish capital. "He is going to play."