Former Italy defender Marco Materazzi has broken a long-running silence on the infamous Zinedine Zidane headbutt, revealing the comment he made to the Frenchman to raise his ire in the seconds leading up to the flashpoint.
The clash between the two in the 2006 World Cup final has become one of the iconic moments of international football, but for all the wrong reasons, as Zidane saw red for sinking his head into the centre-back's chest. Italy went on to win the game on penalties after Zidane's dismissal in extra-time, and the two players have remained relatively silent on the issue until recently. But while Zidane had previously offered a vague explanation that Materazzi – then playing for Inter – had made comments relating to his family, Materazzi himself has gone one further and revealed exactly what was said.
"Zidane's headbutt? I wasn't expecting it in that moment," the 46-year-old said, as per AS.
"I was lucky enough that the whole episode took me by surprise because if I had expected something like that to happen and had been ready for it, I'm sure both of us would have ended up being sent off.
"There had been a bit of contact between us in the area. He had scored France's goal in the first half and our coach [Marcello Lippi] told me to mark him. After that first brush between us, I apologised but he reacted badly.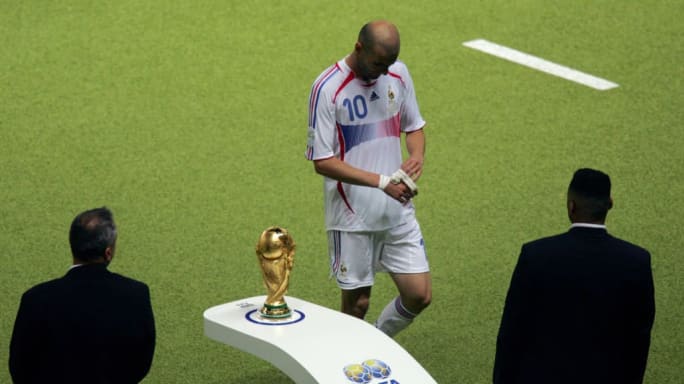 "After the third clash, I frowned and he retorted: 'I'll give you my shirt later'. I replied that I'd rather have his sister than his shirt."
On the incident, Zidane himself earlier remarked: "I'm not proud of what I did. One of the first things I did was to apologise to all of the young players in front of everyone, to all of the coaches who try to ensure that football is not about something else, not that.
"But it forms part of my career, it is part of my life and part of things which may not be that serious but it's something which I have to accept that happened and take it on board."
---
For more from Robbie Copeland, follow him on Twitter!
Let'