Finding a tenner in an old pair of jeans on your way to the shops. Dropping a slice of toast which lands butter side up. Benoit Assou-Ekotto picking up an injury and the young left-back slouching around on your bench happening to be one of the best players in the world.
There's nothing like a bit of luck at the right time, is there?
For Tottenham Hotspur, Gareth Bale's unexpected 2010 run of form, which announced him as one of the game's modern greats, seemed like the ultimate four-leaf clover,.
But it's not said enough just how much this one bit of good fortune changed the trajectory of the club for an entire decade, and perhaps forever.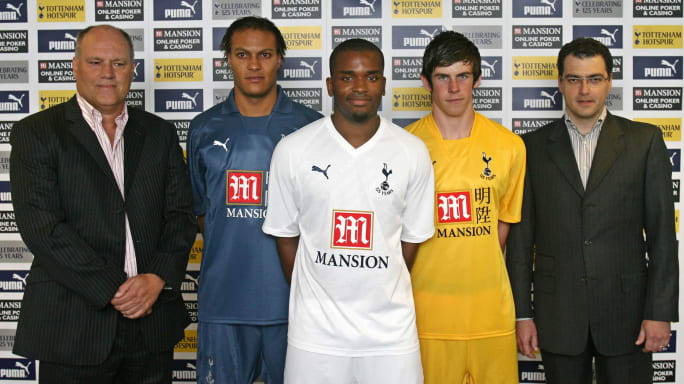 Typically, it was Bale who was framed as needing a bit of the good old rub of the green, with the Welshman to Spurs what Jonah was to sailing in his first few years at the club.
Indeed, Harry Redknapp famously had to bring Bale on in garbage time during a 5-0 thrashing of Burnley in order to free him from the albatross of a 24-match winless run with the Lilywhites.
But does anyone seriously believe that, had the famed sliding doors moment actually happened and taken the Welshman to Birmingham, Bale would simply have festered into obscurity? Would Franck Queudrue really have been too much competition for a bloke who went on to score an overhead kick in a Champions League final. No, Spurs, for all their admirable track record in developing youth products, were blessed by association with Bale rather than the other way round.
First off, there's the somewhat obvious stuff – in 2009/10 Spurs came flying out of the blocks, and by December had a precarious advantage over Manchester City and Liverpool in the tussle for a Champions League berth.
However, there's that thing with Spurs and, shall we say, disappointing one's expectations in violent and sudden fashion, and to say they had a bit too much turkey was an understatement as starting from Boxing Day they won only two out of eight games. The whole situation stunk worryingly of lasagne, so when Bale, fully bedded in the side and acquiring a reputation as the scourge of Premier League defenses, inspired Spurs to five consecutive wins, the collective sigh of relief around N17 was massive.
His trademark performances came in two of the matches that would define Spurs' season, and arguably their transition into a somewhat serious footballing outfit in the 2010s.
Spurs hadn't beaten Arsenal in the league since 1999. Chelsea were soon-to-be Champions. Within 72 glorious hours goals from Bale had downed the both of them, and after Peter Crouch put his noggin on the end of Younes Kaboul's cross at the Etihad, the rest was history.
It hardly needs saying just how important Bale was in keeping Spurs competitive during the years that followed.
The Real Madrid man was the architect behind a famous home win against reigning Champions League holders Inter, while Andre Villas-Boas all but swapped his detailed tactical Powerpoint presentation for a 'just pass it to Bale and hopefully he'll put it top bins' strategy in 2012/13.
Some would say that Spurs were deeply unlucky during this period, missing out on Champions League football due to an array of factors, from Redknapp being offered the England job, to a bonkers game between Arsenal and West Brom, to Chelsea presumably making a deal with the devil to somehow beat Bayern Munich in the 2012 Champions League final. But in truth, in a jumbled team (Alan Hutton played much more than you'd think during their first season in the Champions League), Bale, alongside the wantaway Luka Modric and the inconsistent genius Rafael Van der Vaart, was performing feats of alchemy almost every week.
His greatest trick, however, and the most meaningful one for Tottenham in their current iteration, was allowing Spurs to attract a new calibre of player.
With Tottenham now serious contenders for European football every season, and known for feats of derring-do against Serie A giants in the Champions League, some pretty good players decided that North London was the place to be. Jan Vertonghen. Hugo Lloris. Moussa Dembele. Actual internationals who had won stuff wanted a slice of the action at Spurs now.
These players kept Spurs in the hunt for some kind of meaningful European-adjacent football during some abject excuses for management (naming no names, but if the gilet fits…) and, crucially, stopped them from descending into any kind of obscurity.
Also, it's probably about time to address what Spurs actually did with the Bale money after he went to Madrid. Yes, they spent a sizeable chunk of it on Roberto Soldado, but they also got Christian Eriksen and Erik Lamela out of it, and were able to refresh their squad by selling a sizeable quantity of deadwood as a result.
The consequence of all of this, which could only have been possible through Bale? A certain Mauricio Pochettino could actually look at Tottenham as a decent step up from Southampton, where he had the raw materials to build a side which would eventually fall one game short of conquering Europe.
Redknapp has rightfully earned a lot of credit for acting as the catalyst for any of this, while Damien Comolli's work behind the scenes at Spurs deserves a more positive appraisal than it initially received. But while both of these man, and Martin Jol before them, made it possible for Spurs to be the best of the rest, Bale, the dice that you could roll again and again and always get your lucky number, elevated them and made them stick.
It remains to be seen whether Spurs have taken one punt too many with their latest appointment, but with rumours of a return for Bale forever circulating, you wonder whether the two parties might fancy spinning the wheel one more time.
Let'