Edwin Congo – a guy you will only probably remember from Championship Manager. The former Real Madrid striker has been arrested, along with 10 other individuals, following a police operation into cocaine trafficking in Spain.
If that doesn't spark your interest, god knows what will.
So who actually is Edwin Congo? Was he any good at football?
Well, we at 90min are here to give you the answers.
---
His Real Madrid Career
Joining Los Blancos (ironic now, eh?) in 1999, Congo spent three years in Madrid. Having said that, he never *actually* played an official match for Real Madrid because he, well, he wasn't quite good enough.
He was loaned out to Real Valladolid, where he played 14 times and netted only once. The following season, he was shipped over the border to Vitoria Guimaraes, playing 10 times and scoring four goals. Three loans in as many seasons came around after a stint at Toulouse, with eight games and one goal.
Bizarrely he was included in the squad which won the 2002 Champions League – doing a John Terry by celebrating on the pitch with a Colombia flag after Los Blancos beat Bayer Leverkusen. Nothing but respect for that.
---
His Only Real Madrid Goal
Former #RealMadrid striker Edwin Congo has been questioned over an alleged link to a ring of cocaine trafficking in Spain.

The Colombian never played an official game for Los Blancos and his only goal came in a benefit match against drugs.

Nice shirt. pic.twitter.com/Oh7PnTzzRH

— Ben Hayward (@bghayward) May 12, 2020
The irony of this…
On 7th May 2002, in what was the tenth edition of the now defunct 'Party Against Drugs', Real Madrid beat Japan 1-0 at the Santiago Bernabéu. Edwin Congo with the only goal of the game and the only goal of his Real Madrid career.
Check the shirt.
---
Colombia's Most Expensive Export?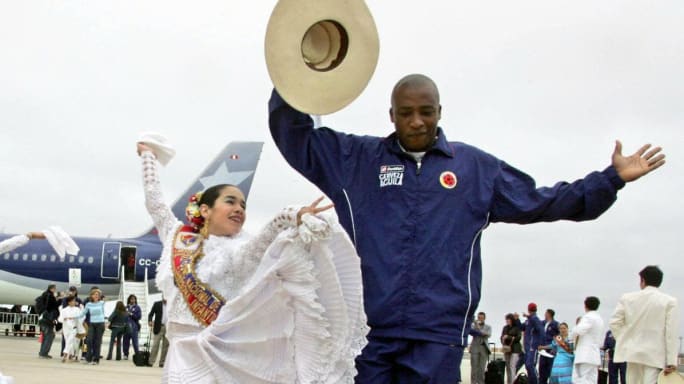 Arriving in Spain in 1999 from Once Caldas, Real Madrid forked out a fairly sizeable €5m.
At the time, that made him the most expensive transfer in the history of Colombia. Football, that is.
---
A Man of Many Talents After retiring in 2009, Congo fancied himself as a presenter. Hopping around a few local radio and tv stations, he is now one of the main guests on Spanish show El Chiringuito de Jugones.
El Chiringuito de Jugones is much like The Debate on Sky, focussing on the current affairs of La Liga's giants. I guess Congo's extensive Madrid knowledge play a part…
---
Finding Comfort on the Banks of the Turia River Following his non-existent Madrid career, Congo found his feet with a move to Levante UD. It was on Spain's east coast where he enjoyed the best spell of his footballing career.
Two top flight promotions and an eight-goal season in the 2003/04 campaign were his highlights at Estadi Ciutat de València. 21 goals in 112 appearances overall, earning him the nickname 'King Congo'. A far cry from zero in zero at the Santiago Bernabéu.
---
Los Blancos Legend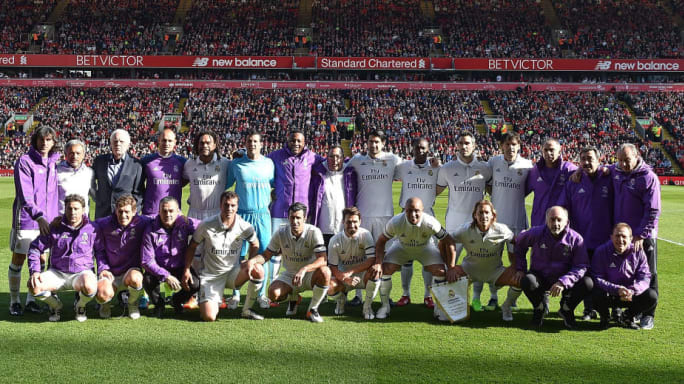 Back in 2017, Real Madrid Legends narrowly lost to Liverpool Legends 4-3 at Anfield. With Liverpool four to the good, the one and only Edwin Congo slotted home a consolation goal.
Yes, a Real Madrid Legends team that included Roberto Carlos, Luis Figo and Clarence Seedorf.
I guess if zero appearances makes you a club legend then somebody tell Jurgen Klopp to answer my call for the next charity match.
---
Let'