Life as a manager is bloody tough.
When everything goes right; the success is largely attributed to the players and when everything goes pear shaped; it's the man pulling the strings from the sideline who's first called into question.
And if persistent media scrutiny wasn't bad enough, there's also been times where the man at the helm hasn't even been loved – occasionally hated – by his own fans.
So, following our earlier list of players who have been unfairly treated by their own supporters, it's time to have a gander at some of the managers who endured a similar fate at previous clubs.
Here are six of em…
---
Rafa Benitez (at Chelsea) Things NOT to say before getting hired as Chelsea manager:
1. DO NOT attack their style of play.
2. DO NOT label the club's greatest foreign export – Didier Drogba – a diver.
3. Please, god forbid, DO NOT slander the Stamford Bridge atmosphere.
But unfortunately for the Toy Story 2 'villain', he failed to tick any of the above boxes before he was appointed interim Chelsea boss in 2012, meaning it was hardly surprising to see the home fans connote their dislike towards Benitez during his time in SW6.
Benitez's reign was hardly disastrous, mind, he'd took a slumping Chelsea side to third in the Premier League and another European title in the form of the Europa League in 2013.
And despite the odd banner of gratitude aimed towards Benitez in the later days of his reign, the abuse he received throughout was certainly unjust.
---
Steve Bruce (at Aston Villa)
Poor old Brucey eh.
Not only is he soon to lose his position – probably – as Newcastle boss after doing a fine job with f*ck all resources at his disposal in his first season, but there was once a time where he had a bleeding cabbage thrown at his chops during his stint at Aston Villa.
Sure, he once occupied the home dugout of the Villans' arch-rivals Birmingham and yes, Bruce was overseeing a bad patch – haha – with the club 12th in the Championship, but did he deserve to be subject to such abuse in the form of a vegetable? I don't think so.
Bruce had guided Villa to the play-off final just a few months prior.
---
Jose Mourinho (at Real Madrid)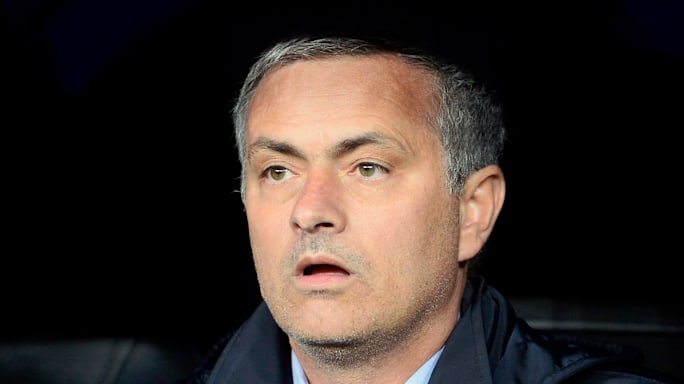 You feel like the 'special one' will end up on a similar list in five years time with Spurs after he inevitably guides the Lilywhites to their first piece of silverware in 278 years with the FA Cup in 2021, before things turn a little sour after a poor start to the 2023/24 campaign following a pair of courageous title challenges.
One can dream, eh?
But on this occasion we're focusing on his spell at Real Madrid, with Mourinho alienating Madridistas before his 2013 departure due to his fraught relationships with Los Blancos stalwarts Sergio Ramos and Iker Casillas.
Despite this, and the fact he was an eye-gouger, serial whiner and #UEFAlona conspiracy theorist; the counter-attacking machine he created at the Bernabeu in 2011/12 was worthy enough to love that man in Madrid for eternity – a side that special it scored 121 goals in La Liga and became the first Spanish side to muster 100 points in a single campaign.
---
Mark Hughes (at QPR) Don't get me wrong, QPR were absolute tinpot at the start of the 2012/13 campaign with Mark Hughes at the helm, but the Loftus Road faithful never warmed to the Welshman despite guiding them to safety in 2012.
Sure, he might have had the personality of a breadstick, but Hughes certainly deserved a little more love from QPR fans. The Welshman oversaw victories at home to Liverpool, Arsenal and Spurs in the second half of the campaign before a 1-0 victory over Stoke meant survival was in their own hands heading into the final day.
And we all know what happened next.
You have to consider whether we'd have been blessed with the iconic 'AGUERRROOOOO' moment if Neil Warnock remained in charge and had likely steered the R's to the second tier before they arrived at the Etihad?
I think not #ThankYouMark.
---
Sam Allardyce (at West Ham) Ever since his revolutionary – seriously, it was – reign as Bolton manager came to an end in 2007, Big Sam Allardyce has often proved an unpopular appointment for several fan bases.
And in 2011, the West Ham faithful – i.e. 'propa football' enthusiasts and bubble-blowing dreamers – were forced to abandon their traditional principles when Allardyce arrived in east London to take charge of a squad recently demoted to the Championship.
Despite his plea to play 'attractive football' being as truthful as Ali Dia when he claimed to be George Weah's cousin, Allardyce nonetheless overachieved with a sub-par Hammers squad; securing promotion in his debut season before guiding the club to back-to-back mid-table finishes in their return to the top-flight.
Results clearly meant little to nowt to the Hammer faithful, mind, with banners including 'Fat Sam Out, Killing WHU', highlighting their general displeasure at Allardyce's style.
And despite improvements from a stylistic perspective in his final season at the helm, Big Sam left the club in 2015 – laying the foundations for Slaven Bili?'s successful spell in charge.
---
Ernesto Valverde (at Barcelona) The former Athletic Bilbao boss was certainly a little more pragmatic than his predecessors, with his style being one that wouldn't exactly make you fall in love with La Bluagrana like Generation Z did when Pep Guardiola was at the helm.
But in the two-and-a-half years he was in charge, Valverde nonetheless delivered from a silverware perspective at Camp Nou; almost enjoying an unbeaten La Liga campaign as he won the double in his debut season, before securing back-to-back titles by a comfortable nine point margin in 2019.
Admittedly, his tactical naivety saw the Catalans succumb to a pair of miraculous comeback exits in the two Champions League campaigns he oversaw, but Valverde's performance from a domestic standpoint certainly didn't warrant the treatment he received in Catalonia.
---
Let'