AC Milan are understood to be looking at both AZ Alkmaar's Myron Boadu and Real Madrid's Luka Jovi? as they prepare for life without talisman Zlatan Ibrahimovi?.
The iconic Swede will be out of contract at the end of the season, and although the club have the option to extend his deal by a further year, there have been plenty of rumours suggesting the 38-year-old could walk away at the end of the current campaign. According to Tuttosport, Milan are still waiting to hear what Ibrahimovi? wants to do, but they are determined not to be caught out if he decides he wants to look for a new club, so they are already considering their options.
The report notes that Boadu is the 'favourite' to take Ibrahimovi?'s place at San Siro. The 19-year-old has managed 20 goals and 13 assists in all competitions this season and is widely expected to seal a big move in the near future.
Unfortunately for Milan, there has been plenty of interest in Boadu from elsewhere. Arsenal have been tipped to move for the Dutchman, while Newcastle United have also been touted as potential suitors if their Saudi-funded takeover goes through.
Should they miss out on Boadu, it is suggested that Milan could look to Jovi?, who has endured a nightmare debut campaign at the Santiago Bernabéu.
Fresh off the back of taking Europe by storm with Eintracht Frankfurt, Jovi? has managed just two goals in 24 outings for Real, prompting rumours that Los Blancos could look to cut ties with him after just one season.
Despite his poor form, Real are not thought to be willing to part ways with the Serb just yet, but that hasn't stopped Milan from reaching out to Zinedine Zidane to see whether a deal would be possible.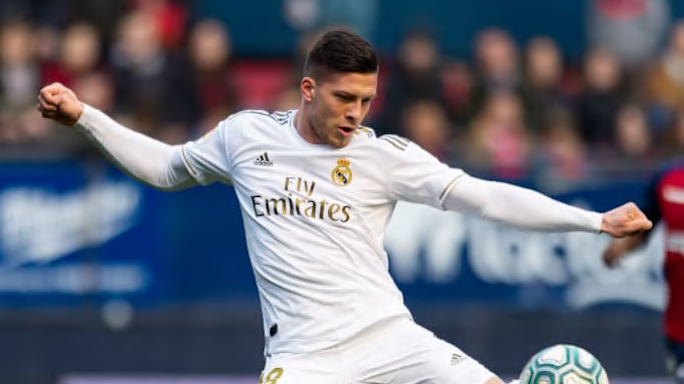 A loan deal is suggested as the most likely option, with Milan unlikely to meet Real's demands over a permanent transfer, but even that is thought to be difficult to pull off.
Rafael Leão and Ante Rebi?, both of whom are already at the club, are acknowledged as potential options, but it appears as though Milan's focus is on bringing in a new face this summer.
Let'