In typical Real Madrid fashion, Los Blancos' season could begin with a major trophy in their very first official match. Real will take on city rivals Atletico Madrid in their first competitive match of the season, before kicking off their La Liga campaign against Getafe.
Despite unrivalled success, manager and former player Zinedine Zidane decided to leave the Santiago Bernabeu at the end of the season, replaced in controversial fashion by former Spain boss Julian Lopetegui. 
With a squad of world-class but ageing talent, what can Real fans expect for the new season?
1. Last Season
Normally, when a team wins the Champions League, it is the culmination of years of planning and hard-work, the ultimate achievement in club football. For Real Madrid, it is just like any other season.
Real's third consecutive Champions League win, their 13th overall, was arguably one of their hardest, having faced PSG, Juventus, Bayern Munich and Liverpool on the road to glory. Undoubtedly, an amazing achievement for a record-breaking side.
However domestically, Real fans were left disappointed – Los Blancos never came near a title challenge, finishing 17 points short of champions Barcelona. Real spent most of the season bouncing between 3rd and 4th position, well below the expectations of their demanding fanbase.
Despite an outstanding season in European football, Real still have much to improve on domestically.
2. Transfers In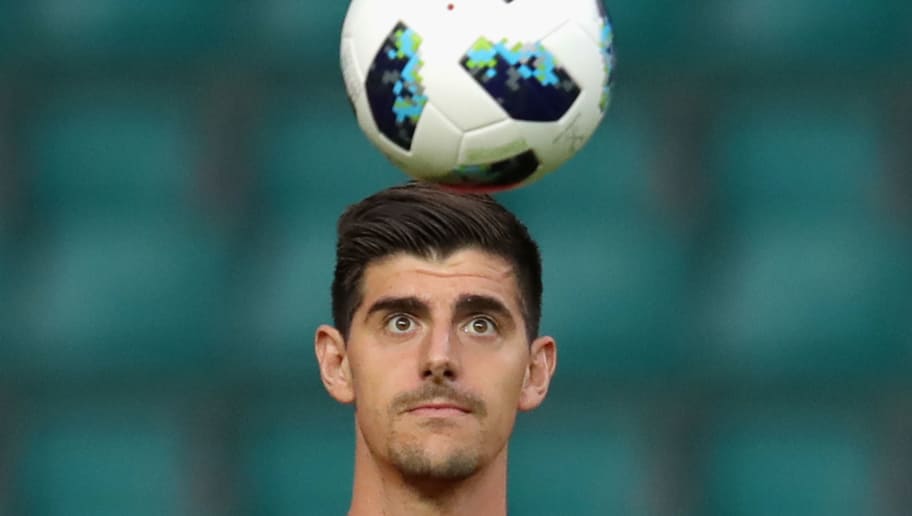 Real Madrid have been relatively quiet in the transfer window, with only one new 'Galactico' making his debut at the Bernabeu.
After what seemed to be the longest transfer saga of the summer, Real finally managed to get their hands on World Cup Golden Glove winner Thibault Courtois from Chelsea for £35m. The Belgian international will face some competition between the sticks this season, as he must battle Keylor Navas for a place in the starting squad.
Real's most expensive signing this summer has been Brazilian wonderkid Vinicius Junior. Previously at Flamengo, Real clearly have high hopes for the 18-year-old forward, paying €40.5m for the lad. However, it's unlikely that the fans will see Vinicius Jr tearing up La Liga just yet as he is more of a prospect for the future.
Other signings include Alvaro Odriozola, a right-back from Real Sociedad, and Ukrainian goalkeeper Andriy Lunin.
The Spanish transfer window does not shut until the end of August, so there is still time if Real want to bring in a marquee signing.
3. Transfers Out
It still feels difficult to imagine Real Madrid without Cristiano Ronaldo. Since signing for Real back in 2009, the Portuguese forward has been the ultimate symbol of Real Madrid. Scoring 311 goals and winning four Champions League titles, even at 33-years-old Ronaldo's departure leaves a huge hole, both on and off the pitch.
Other departures include defensive midfielder Omar Mascarell, Lucas Torro and Philipp Lienhart, but these departures will all go unnoticed when compared to the great CR7.
4. Strengths
Real are strong and balanced in many facets of the game. The strike force of Karim Benzema, Gareth Bale and Marco Asensio has a mix of strength, skill and pace. The midfield trio of Luka Modric, Toni Kroos and Casemiro is one of the best in the world. In defence, Real possess the most competitive man in football Sergio Ramos, as well as World Cup winning centre-back Raphael Varane, ably supported by Dani Carvajal and Marcelo in the full-back positions.
However, Real's biggest strength comes through in their experience. The fact that they have won so many of the game's biggest trophies means that it seems that they never feel any pressure, even the biggest games are just another day's work for this Real Madrid side.
5. Weaknesses
Real's biggest weakness lies in the aftermath of CR7's departure from the club. Los Blancos have lost arguably the biggest winner in football, a source of inspiration and experience. Ronaldo's rivalry with Lionel Messi in La Liga has seen them both take their level up to new heights, pulling their teams along with them. The fact that Ronaldo is no longer a member of Real's roster and with no big name to replace him, they might have lost their winning edge – not to mention the 30-odd goals he scored each season.
Another key weakness for Real this year is their ageing side, which possess a lack of stamina for the long league campaign and are far more suited to the short bursts of the Champions League knockout format.
6. Key Man
It's hard to evaluate Bale's stint at Real Madrid. On the one hand, Bale has scored in two Champions League Finals and has more than pulled his weight for the team since his record-breaking transfer from Tottenham.
However, under Zidane, Bale was in and out of the first team and has had a difficult relationship with the Real fans, even having his car vandalised after a run of particularly poor performances.
With Ronaldo now gone, Bale finally has the opportunity to step up and fill his boots. Scoring 10-20 goals a season won't be good enough any more, Bale has to be Real's talisman if they are to match and improve on their previous season's success. If the Welshman can raise his game to come close to the level of his former Portuguese teammate, then Real can continue dominating world football.
Potential Breakout: Uruguayan youngster Federico Valverde caught the attention of many as he starred for the national team in last year's U-20 World Cup, winning the Silver Ball as Uruguay finished fourth. After his La Liga debut on loan to Deportivo La Coruna, the gifted midfielder could potentially see some playing time this year on the big stage. 
7. Predictions
With a new manager at the helm and Ronaldo gone, Real suddenly find themselves in an unexpected transition period. All the indicators suggest that it will be difficult for Real to match their previous success immediately.
Normally a club focusing on short-term success, Real may have to be patient and wait until Lopetegui becomes fully settled at the Bernabeu before seeing the results they expect.
With the likes of PSG, Juventus and Barcelona all getting stronger, the Semi-Finals may be the limit for Real in the Champions League. Lopetegui's side will aim for a better La Liga season, however seeing as the team has been weakened over the summer it remains to be seen whether they'll be able to improve on their third place finish.
Let'