After 16 members of the Liga giants' supporters club lost their lives in an attack in Iraq, the club president was keen to honour their support after beating Atletico Madrid
Florentino Perez has dedicated Real Madrid's Champions League win to the 16 supporters who lost their lives in a recent terror attack in Iraq.
A group of the Real supporters' club were killed in the town of Balad, near the city of Samarra, two weeks prior to the club's final in Milan on Saturday.
Los Blancos beat city rivals Atletico Madrid in the Champions League final to lift their 11th European crown, and Real chief Perez insisted on dedicating the triumph to those killed in the attack.
"I want to dedicate this victory to the Iraq fans. This was a terrible act on people that do more than support Real Madrid.
---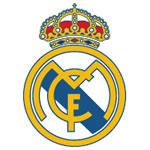 READ MORE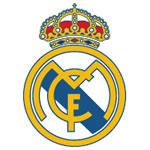 | Ronaldo: Real Madrid's superior experience made the difference
---
Perez also praised Zinedine Zidane after the historic victory, having been in charge of first-team affairs for just 145 days before the final.
"Zidane to Real Madrid has been very important in Madrid's history: he won as a player, as an assistant coach and as a head coach. 'I've got it, president', he told me the same as in 2001.
Atletico, who have now played in three Champions League finals and still not won the trophy, were unlucky not to crown their strong season with silverware, according to Perez.
"I want to dedicate a few words to Atletico, who have been doing a great job over the years," The 69-year-old added.
"It makes me a little sad that with the effort they have made they have not won [the Champions League].
"All seasons are difficult; here we have seen that we fought until the end, in La Liga also. I do not want to talk about other issues. La Liga is very difficult – I have not won leagues above 90 points before.
"We had a good season, but so have Atletico."