The midfielder says the presence of the legendary playmaker is missed on and off the field at Camp Nou but believes he departed at the 'perfect moment' following their treble
Ivan Rakitic has admitted replacing Xavi in the Barcelona midfield is an impossible task, describing the playmaker as "the symbol of the club".
The Croatian was brought in to be Xavi's eventual successor in the summer of 2014 ahead of the 35-year-old's departure to Qatar at the end of the campaign.
Rakitic enjoyed a hugely successful debut season at Camp Nou, helping Barcelona to win La Liga, the Copa del Rey and the Champions League, but insists he will never fill the former captain's boots entirely.
"To replace Xavi is impossible," he told the Daily Telegraph.
"I want to give what I can give. I want to be Ivan Rakitic. Not Xavi or Iniesta. They have other qualities. I want to give what I can.
"We are speaking about Xavi and he is the symbol of the club. He has been for 20 years. Not only for what he did on the pitch, where he was unbelievable, but for the dressing room, how he spoke and what he means to the club.
"He was our leader. He was the man. And now he is not here. So, of course, it has changed.
"But it was maybe the best moment because he left with every title, all the titles. Maybe it was the perfect moment."
---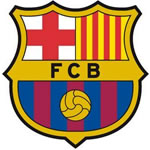 READ MORE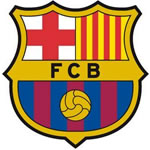 | PREVIEW: Real Madrid v Barcelona
---
Barcelona are waiting on the fitness of Lionel Messi ahead of Saturday's latest Clasico against Real Madrid.
Rakitic acknowledges that they will always miss the presence of their talisman, who has not played since September 26, but has faith in the ability of the team as a whole to win matches without him.
"To speak about Messi is to speak about football," he said.
"He's everything. Of course we missed Leo because there is only one like him. He's our best player, the best in the world.
"We know he's our most important player but this team and the teamwork, this machine, is really important."
Of Barcelona's understanding as a group, he added: "Normally you can put your hands over your eyes and know where the other players are. This is the most important thing.
"One touch, one touch. It's like a machine. A machine that is repeating again and again. It's Barcelona.
"Friends sometimes ask me 'when you get the ball, what are you thinking?' But you do not have time to think. You have to do it.
"It's not instinct, that's not the right word, but it's how you feel in this moment. You sense it. It's trained but it's trained inside you. It makes you faster in the moment."