Real Madrid earned a creditable draw in Paris while understaffed while Arsenal upset the odds with a win against Bayern in the week's other glamour fixture
---

COMMENT By Peter Staunton

---
The Champions League returned after the international break with some eye-catching results around the continent. Here we tie up the best storylines of the third matchday.
---
BENITEZ DESERVING OF MORE CREDIT
---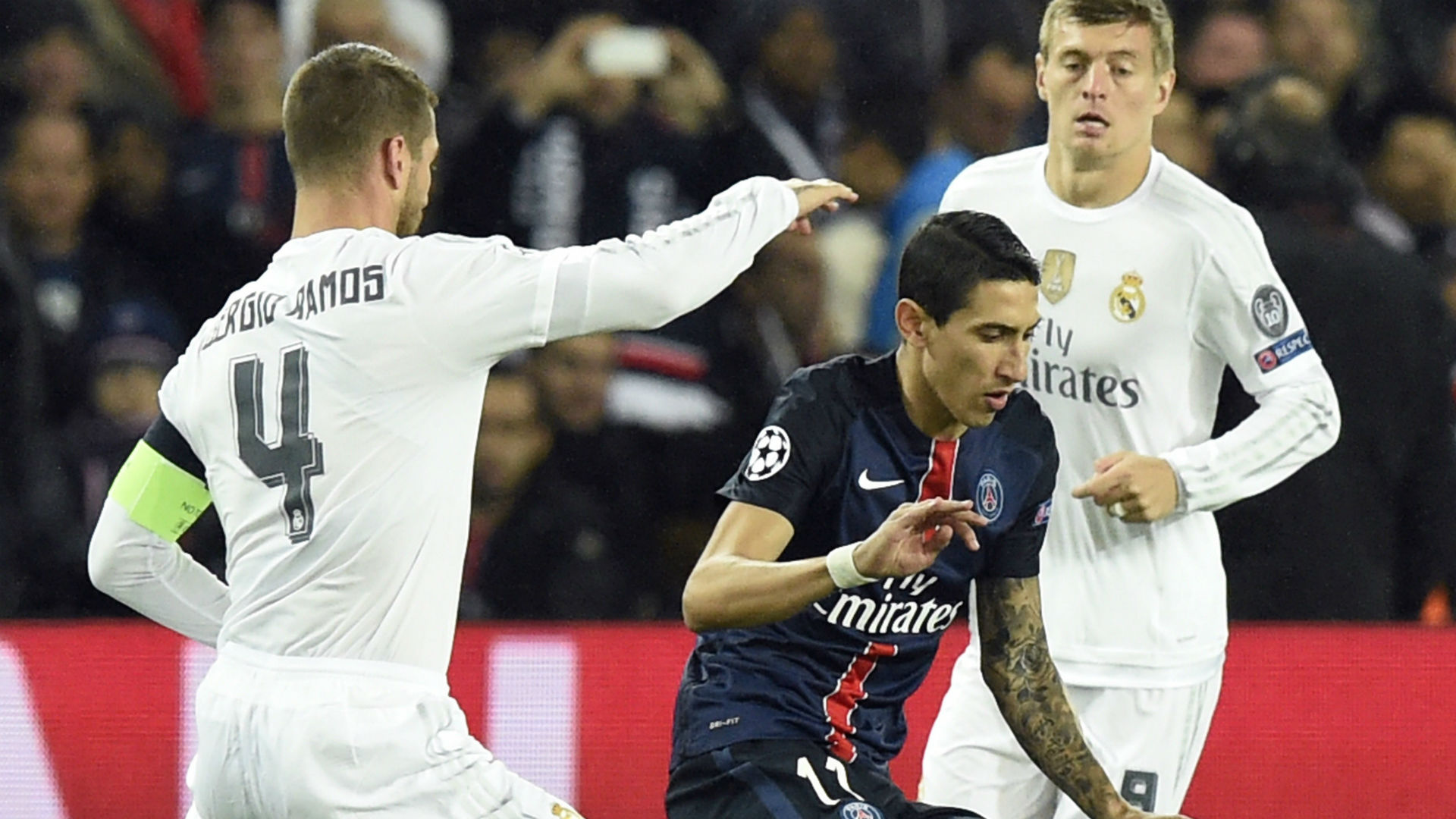 Too often the Champions League group stage is a procession for the big teams as they smash their way past minnows to which Atletico Madrid's 4-0 hammering of Astana would attest. This matchday made a refreshing change, then, as first Arsenal tangled with Bayern Munich and then Real Madrid visited Paris St-Germain.
The showdown in Paris could, perhaps, have done with more riding on it; Shakhtar Donetsk are so far back now in the group as to be hopeless while Malmo will do well to take even one point from their remaining two matches against PSG and Real Madrid. In that sense, these two are already home and dry. It is, then, perhaps understandable that caution would be the order of the day with neither the Parisians nor their illustrious guests doing much to threaten the stability of a 0-0 scoreline.
This, though, was PSG's best chance to score a significant and morale-boosting victory over one of Europe's elite sides, something they have not been often able to do despite the lavish investment of the Qatari government. Practically at full-strength against a weakened opposition, Laurent Blanc will feel his side will never have a better chance to score a resounding win over Real.
Credit, then, should go to Rafael Benitez for setting Real Madrid up in such a manner that they avoided any such chastening. Not that the partisan Madrid press see it that way.
"This was like eating a bland stew," sneered Marca. "Yes, it is cooked, but 'meh', it lacks flavour." Such a statement is an affront to the solidity given to Real by Benitez. He has them on secure defensive footing; Real have conceded twice in la Liga and not at all in Europe.
Furthermore, they were hampered by the absences of key personnel on the night. It is not right that a club as prestigious as Real Madrid should crow about injuries but any team shorn of Pepe, Mateo Kovacic, Luka Modric, James Rodriguez, Gareth Bale and Karim Benzema is going to be in trouble. Nonetheless, Real negotiated this one without too much difficulty.
Cast an eye around Europe and find a side better placed for a treble – you won't find one. Rafa Benitez deserves credit for steering Madrid through the opening part of the season with such supremacy but there is no pleasing some people. All the talk has been about boring football, splits in the camp and rows with star players.
Classic Real Madrid; looking for problems.
---
UNDERDOG BELLERIN HAS HIS DAY AGAINST COSTA
---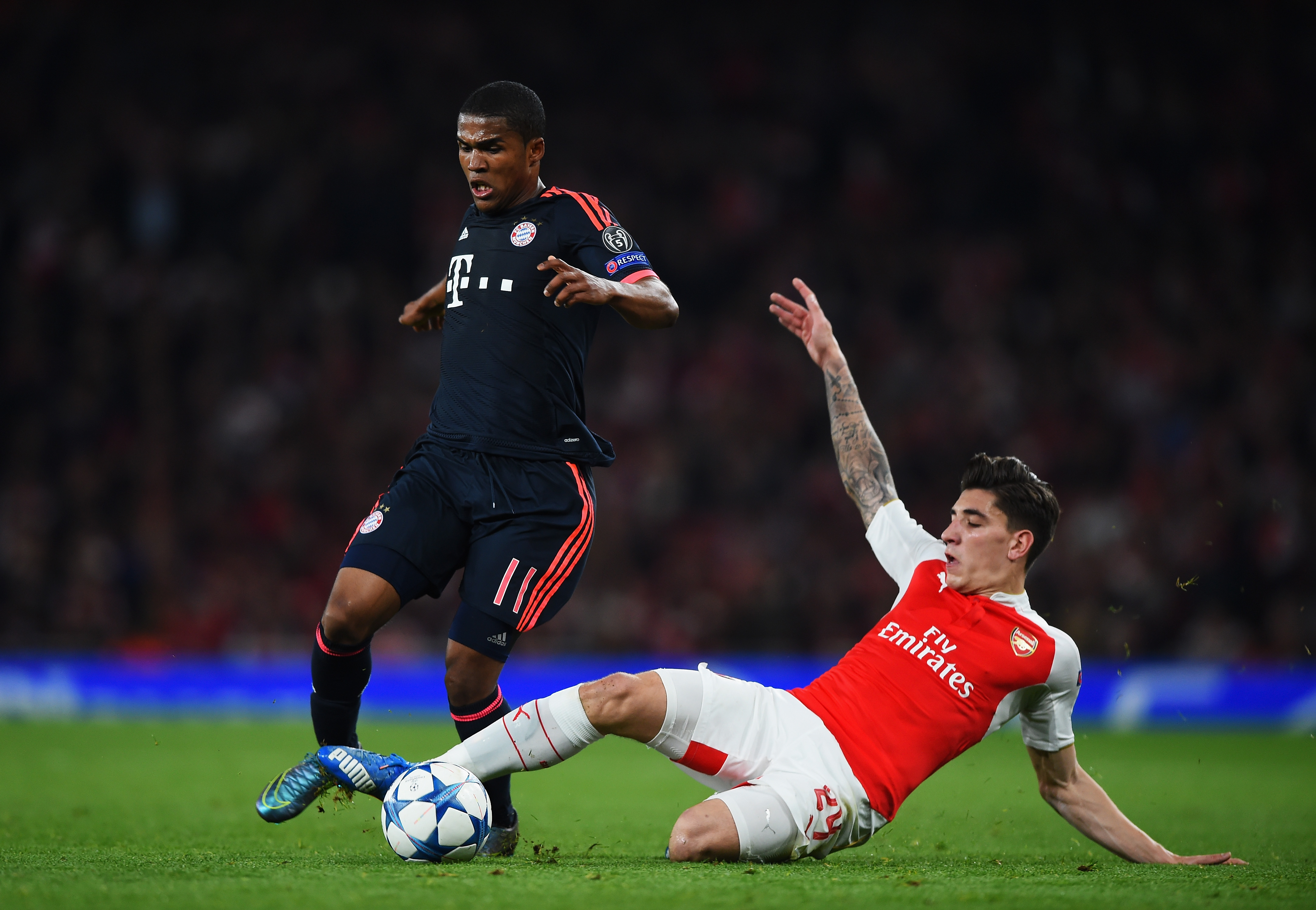 It was the move that launched a million Vines. Douglas Costa squared up Hector Bellerin, dragged his studs over the top of the ball, performed two stepovers and pushed it past the hapless Arsenal full-back before firing yet another dangerous cross into the box. The jokes started. An Arsenal fan on Twitter even reported to local police that a "mugging" had taken place inside the Emirates.
Bayern Munich were dominating the statistics against Arsenal by that stage on Tuesday night but not the scoreboard. By the end the possession stats read 30-70 per cent in favour of the away team but only one set of numbers counted; 2-0 to the Arsenal after a disciplined defensive outing.
Bayern found themselves behind courtesy of a rare Manuel Neuer mistake but continued to press for an equaliser that was, at least, what their night's work merited. However, Mesut Ozil's clinching goal in injury time put the game out of sight.
And who was it that forced Bayern to cough up possession and, ultimately, the crucial goal? Hector Bellerin.
He had been given an education by Costa all evening but, thanks to an exceptional display from Laurent Koscielny among others in the Arsenal backline, he emerged unscathed.
"In the end Hector found the resources in the last 10-15 minutes to get on top of [Costa] and that is fantastic to see from a boy of 20 years-old," was Arsene Wenger's assessment. "I like the fact that he has that desire to get on top of his opponent until the last minute – that competitive edge he brings to the game."
A few seasons ago Maicon was ripped to shreds by Gareth Bale – twice in one Champions League campaign – and that signalled the end of his career at the top level.
Bellerin, here, not only earned a clean sheet but also with the knowledge that, against all the odds, he had won the battle against Costa.
---
MOURINHO 'WEAK AND NAIVE' STUNT MISFIRES
---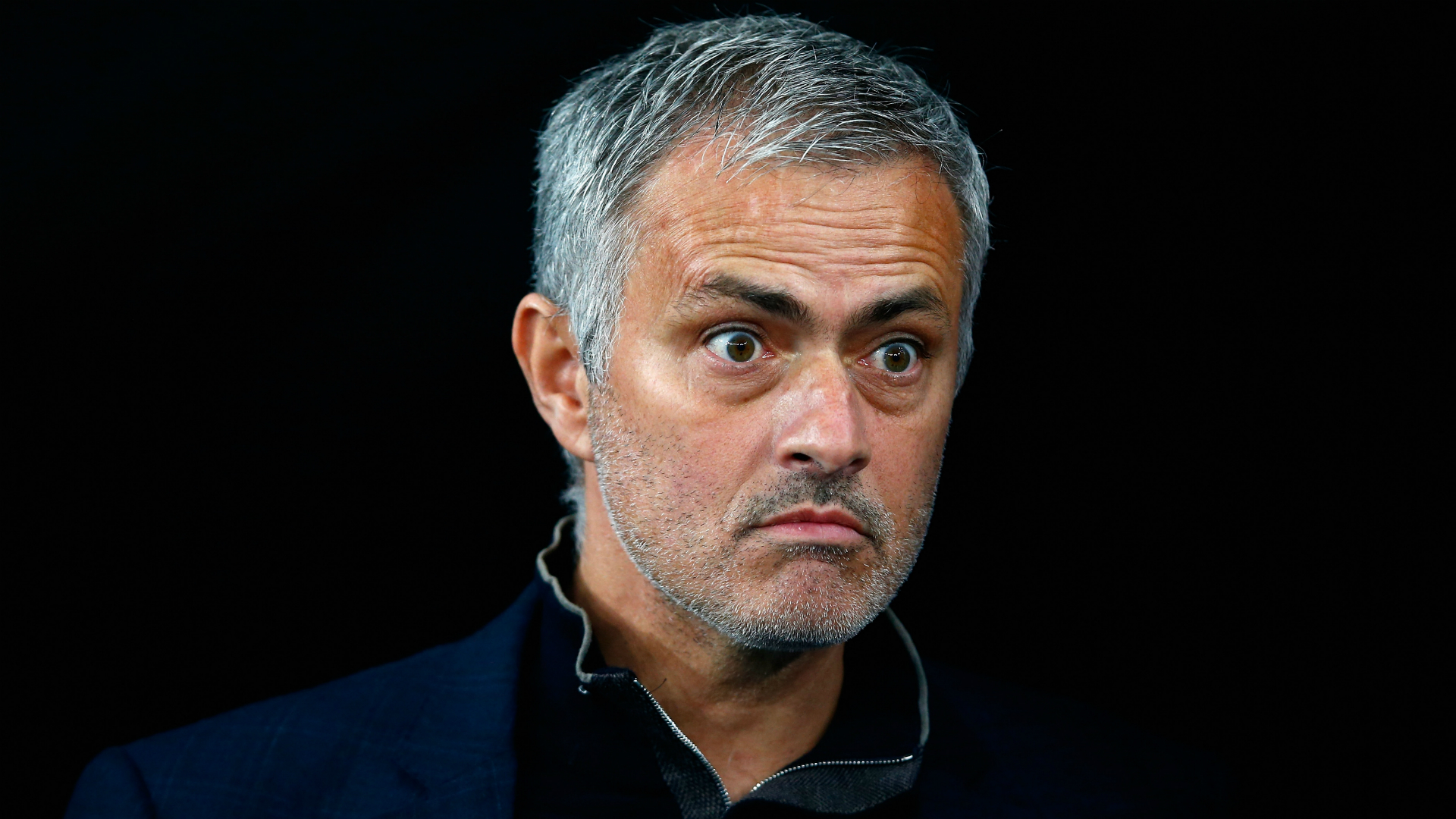 Jose Mourinho undermined what had been a classic away performance at a difficult ground in order to make one more petty dig at the expense of Arsene Wenger and the FA after Chelsea drew 0-0 with Dynamo Kyiv on Tuesday. "The referee was weak and naive," he told BT Sport's reporter at the top of the post-match interview in a response to a question about how his team had performed. If it sounded out of place, that is because it was.
Mourinho was perhaps determined to shoe-horn that kind of statement into any microphone from the moment he learned of his £50,000 fine for suggesting officials were "afraid" to give penalties to Chelsea after losing 3-1 at home to Southampton. The wording of this outburst is specific and pointed.
"Weak" and "naive" is, of course, how Wenger had described Mike Dean's performance in the recent Premier Leage clash between Chelsea and Arsenal – a bad-tempered affair in which Diego Costa clashed with Gabriel Paulista and led to the Gunners defender being sent off.
You get the impression that had Damir Skomina, the highly-respected Slovenian referee who took charge of Dynamo Kyiv's Champions League match against Chelsea, failed to award a throw-in, a corner kick, anything on the night, then Mourinho would have still tried to use his pre-packaged phrase. He is obviously goading Uefa into fining or banning him so he can, again, point to inconsistencies in how he is dealt with and how Wenger is treated.
However, if that is his intention, the plan has hit a fatal flaw already. Arsene Wenger was hit with a three match touchline ban in 2012 by Uefa and fined €40,000 for comments directed at the referee after Arsenal had been beaten on aggregate by AC Milan.
The target of his ire? Amazingly, Damir Skomina. So, Jose, if you are hoping to see that Uefa treat you harshly and spare Wenger, then better luck next time. Uefa has already admonished Wenger for his untoward behaviour towards referees.
I get the sense you're next.
---
UEFA GET TO GRIPS WITH DOPERS IN CHAMPIONS LEAGUE
---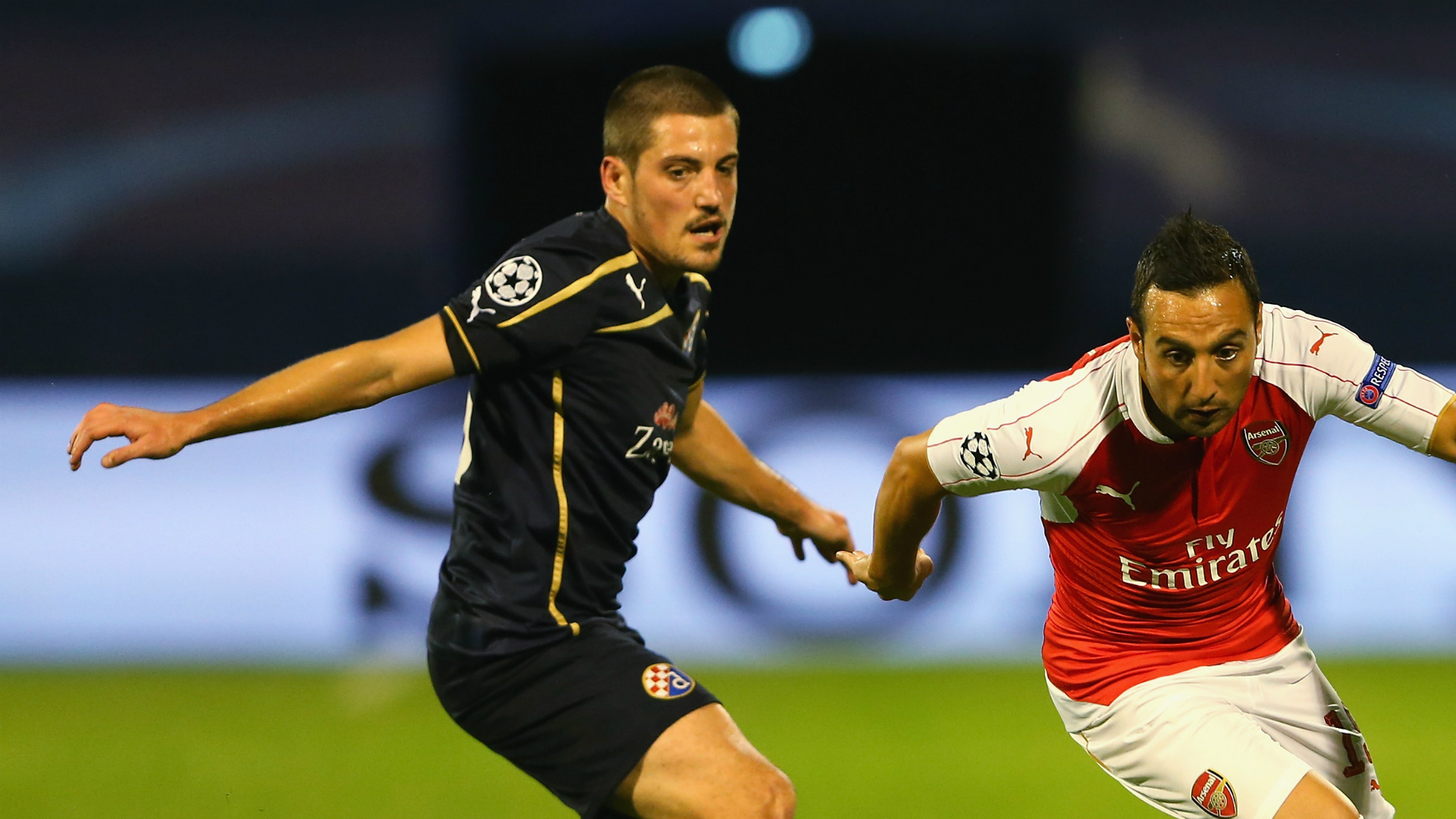 Arijan Ademi tested positive in a drugs test set by Uefa following Dinamo Zagreb's remarkable 2-1 defeat of Arsenal on matchday two of the Champions League. It emerged on Wednesday that the Macedonia international's second urine sample had also been returned positive meaning the 24-year-old now faces a ban – reportedly of between one and four years – and becomes the first player caught doping in the Champions League.
Arsene Wenger, in the pre-match press conference before Arsenal's impressive win against Bayern Munich, was full of rancour having seen his side undone by a team containing a drugs cheat. "When you don't play your best and your opponent is doped, it is difficult," he said.
Uefa regulations governing this competition state that no team sanctions apply unless two or more players from the same team are proven to have doped – meaning, in short, that Dinamo keep the points. In Uefa's estimations, therefore, it can reasonably be asserted that there is no sense of a player having let his team down if he is proven to have doped.
Contrast that to athletics. At the Olympic Games in 2012, the United States team finished second behind Jamaica in the Men's 4 x 100 metres relay final and earned a silver medal with a national record-clinching run. However, once Tyson Gay was proven to have doped, in 2013, he had all his results expunged back to the June 2012 – including his run in London.
Consequently, the International Olympic Council requested of the United States Olympic Committee that all Gay's team-mates would also have to turn their medals in. The official records currently show no team finished second.
Perhaps there is something to be learned from that in football, a sport that has struggled to recognise or acknowledge the extent of its doping history and one which has often found itself accused of widespread, systematic doping regimes.
---
RED-HOT HULK LIGHTING UP ZENIT
---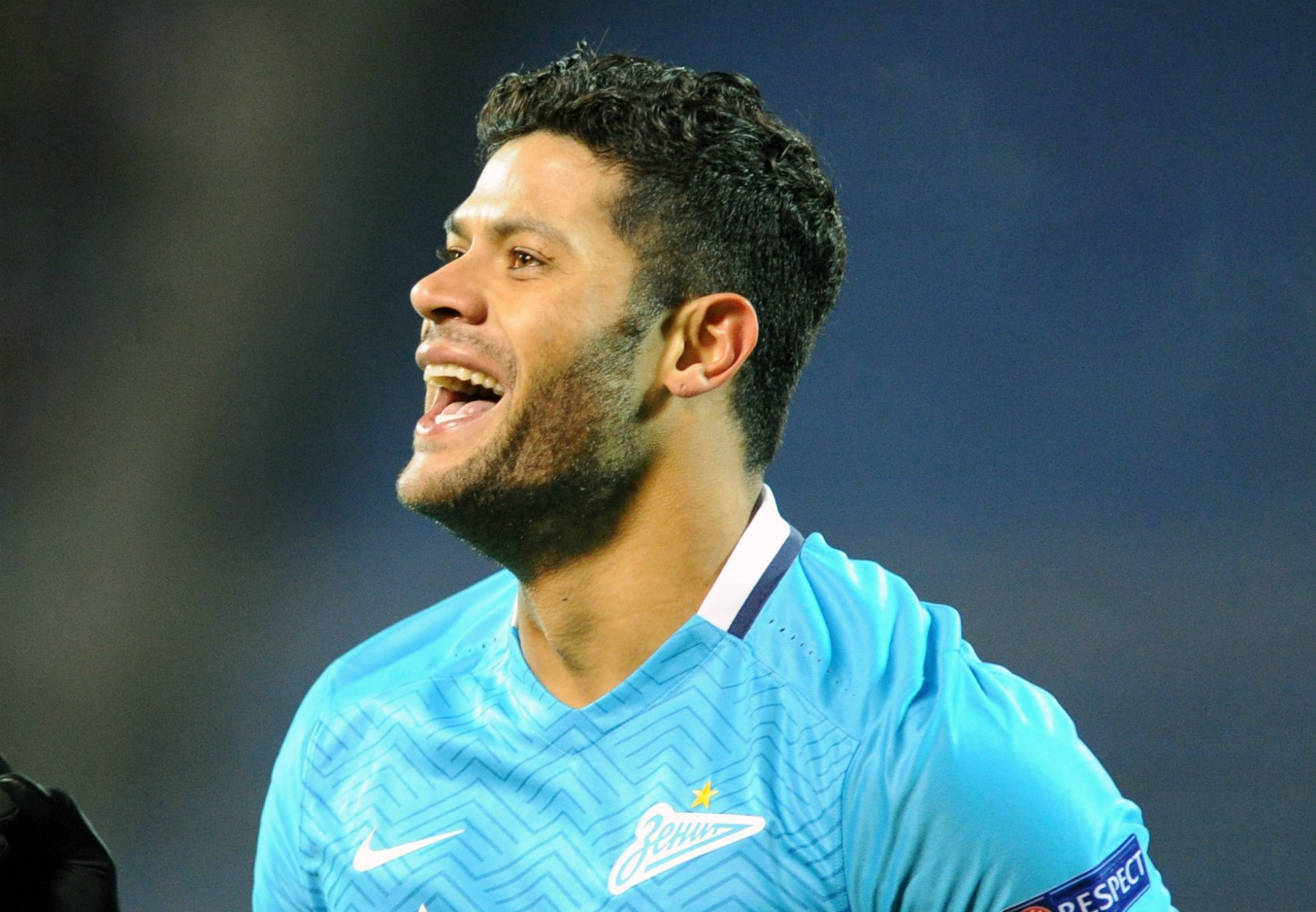 Hulk has scored nine goals and registered 12 assists in just 15 matches so far this season for Zenit St Petersburg. There is no question who is powering the Russian champions during Andre Villas-Boas's final season in charge of the club.
Just like he did at Porto, Hulk is taking command, on-field, of Villas-Boas's team and leading them to uncharted territory. Never before had Zenit managed to win their first two Champions League group stage games. With Hulk on fire, they have won all three of their matches so far this season and can secure their place in the last 16 with a win against Lyon on matchday four.
Hulk followed up a couple of assists in the win against Gent on matchday two with another decisive performance in the 3-1 win against Lyon at the Petrovsky on Tuesday.
"Hulk had an amazing match. The fact that a player can make such decisions shows his class," Villas-Boas gushed after the 29-year-old's beautiful goal had helped set up their third win on the trot.
Zenit had been temporarily on the back foot by the time Hulk netted with Alexandre Lacazette levelling the game with a stunning backheel. However, a drive from deep and a ferocious drive into the corner from Hulk meant the Russians wrested back control before settling matters late on.
"Once the opponent equalised, our confidence was down a bit, but Hulk's goal turned the game in our favour," said his coach.
Villas-Boas has confirmed he will depart Zenit at the end of this season, aiming for a coaching job back in western Europe. After a career on the fringes of the elite, perhaps it is time the Hulk joined him?