Despite the intense rivalry between the South American nations, 14 of the 20 managers in the Brasilerao Serie A named the forward as the best player in the world

Lionel Messi has been voted the world's best player ahead of Cristiano Ronaldo in a poll of the Brasilerao Serie A's 20 managers.
All of the division's coaches were asked who they would sign if they had the opportunity to buy one of the two forwards, with Messi coming out on top despite the fierce rivalry between Brazil and Argentina.
The Barcelona star won the votes of 14 of the league's managers, in a poll which was conducted by the blog Pombo, which is part of the Globoesporte team.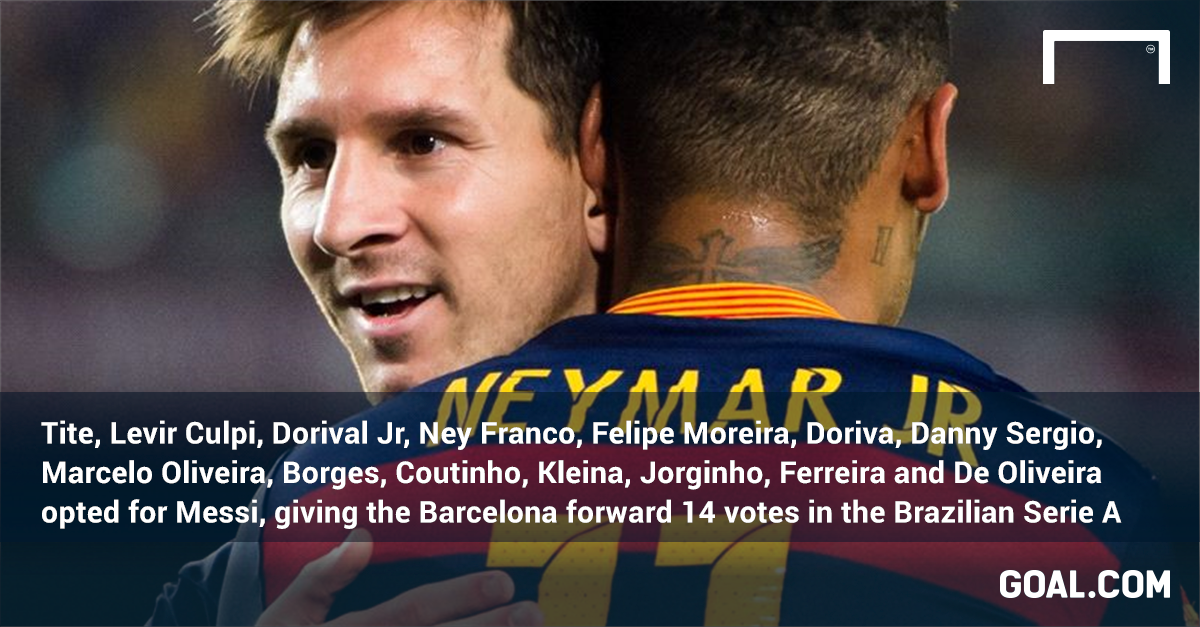 Ronaldo lagged behind with the support of five Serie A trainers, among them former Brazil boss Mano Menezes, while one manager – Sport chief Falcao – refused to pick between the pair.
Who would you sign if you had a spare €100 million in your back pocket?