The Real Madrid star was pictured with girlfried Irina Shayk in a racy series of pictures taken by photographer Mario Testino
Real Madrid star Cristiano Ronaldo has offered one of his most revealing media appearances to date with a photoshoot in the latest edition of Vogue Espana.
The scantily-clad Portugal sensation was pictured along with girlfriend Irina Shayk in some racy photos taken by iconic fashion photographer Mario Testino.
Ronaldo can been seen on the cover of the edition with nothing but Shayk concealing his modesty, while a black-and-photo from further inside the magazine shows the smiling 28-year-old undressing the Russian model.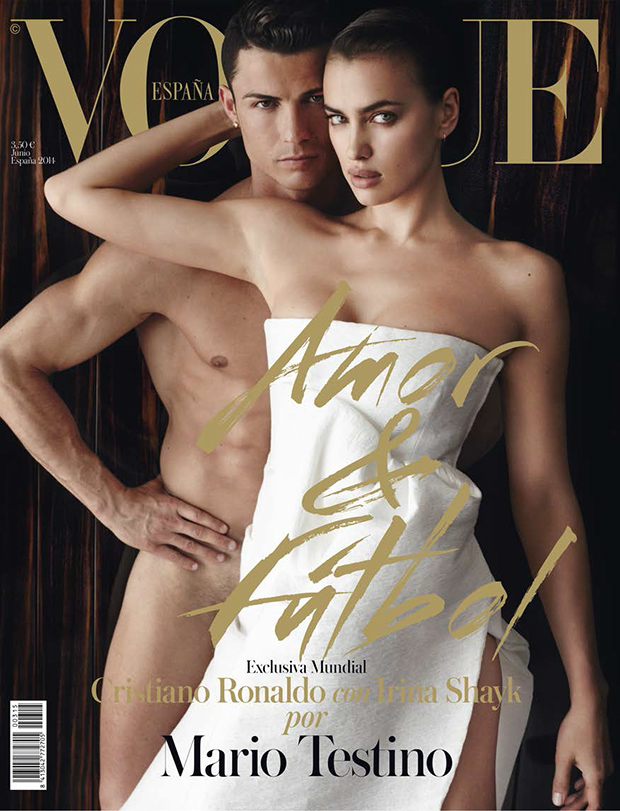 LOVE AND FOOTBALL | Ronaldo and Shayk pose in provocative style for Vogue Espana's latest spread
Ronaldo is currently preparing for the Champions League final as he battles to shake off a minor injury that kept him out of last weekend's Liga win over Espanyol at Santiago Bernabeu.
Watch this sensational new video showing Ronaldo training with Lionel Messi ahead of the GALAXY11's #winnertakesearth showdown.