The Belgian's representative says the 19-year-old is the highest paid young player in the world and was the subject of an "insane" offer from Paris Saint-Germain last October
Adnan Januzaj's agent claims the Manchester United winger is the highest paid young player in world football and says Lionel Messi and Cristiano Ronaldo were both earning less when they were 18.
The Belgian has made 33 appearances this season after being given his first-team debut by former manager David Moyes and signed a five-year contract with United back in October.
Prior to signing the deal, Januzaj's agent claims the 19-year-old was targeted by several of Europe's top clubs and revealed that Paris Saint-Germain launched an "insane" last-ditch offer.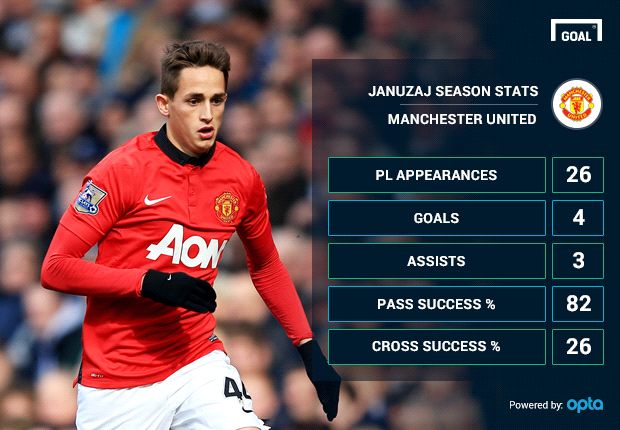 "I can only say that he is the highest paid young player in the world," Dirk De Vriese told Sport/Voetbalmagazine.
"At 18, he has a larger contract than Cristiano Ronaldo or Lionel Messi at that age. That really says a lot and I'm very proud of that.
"All the big clubs have pulled at his sleeve. Especially Paris Saint-Germain, who wanted to go very far for him.
"Five minutes before we signed the contract extension [with United], an adviser to the president of Qatar offered us an insane deal.
"Because Adnan could have left as a free agent, the Qatari investors were able to do the impossible. As well as with his salary, as with the signing on fee."