Coach Carlo Ancelotti claimed the Welshman would return if fit last weekend, but in his absence, the youngster continues to shine. So who should now be first choice on the right?
DEBATE
By Mark Doyle & Ben Hayward
Carlo Ancelotti has a dilemma. With Cristiano Ronaldo out suspended for three matches, the Real Madrid coach can pick Gareth Bale and Jese in his starting XI in this weekend's match against Villarreal. But when the Portuguese returns, one will be out of the team. So who will it be?
Bale has had his fair share of injury problems since signing for Madrid from Tottenham in the summer, but impressed following a shaky start to his career at the Santiago Bernabeu.
Meanwhile, Jese has grown in stature since the winter break and grabbed his opportunity with both hands over the last few weeks as the Welshman works his way back to fitness.
So although both may feature for Madrid on Saturday, only one is likely to be in the team when Ronaldo returns. Should it be Bale or Jese?
Goal's Mark Doyle and Ben Hayward go head-to-head over the issue …
"THE STATS SAY BALE SHOULD BE IN THE TEAM"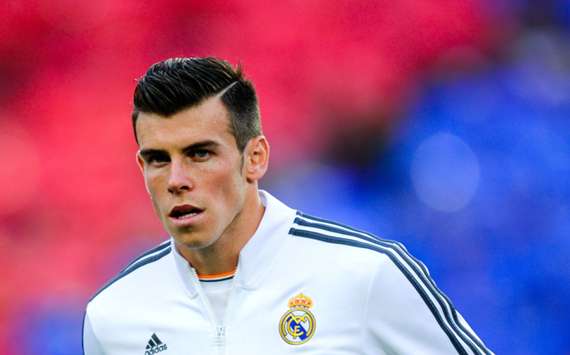 By Mark Doyle
Before Gareth Bale had even played a game for Real Madrid, critics were lining up to question his €100 million transfer fee – as if it were his fault. A half-fit Bale responded by netting a goal on his Liga debut.
However, a disappointing first Clasico appearance was then laughably seen as concrete evidence that the 24-year-old is no Galactico – despite the player, who was making just his second start of the season, being asked to play a vague role in a frankly bizarre tactical set-up by coach Carlo Ancelotti. Four days later, Bale offered another perfectly timed riposte, racking up two goals and two assists in a scintillating 7-3 victory over Sevilla, notable for the way Madrid played a more conventional 4-3-3 formation in which their Welsh international was deployed in a familiar position on the wing.
That outing on October 30 represented Bale's first full 90 minutes for los Blancos. He went on to complete another four Liga games for Madrid in November. Those appearances yielded a remarkable six goals and four assists, including a 'perfect' hat-trick in a 4-0 victory over Valladolid in which Bale had been asked to fill the void left by the injured Ronaldo.
Injuries have since robbed the former Spurs star of his momentum yet it was shown at the tail end of last month that Bale had been proving more effective in La Liga this season than Lionel Messi.
Is Bale worth €100 million in footballing terms? Only time will tell. But is a fully fit Bale worthy of a place in the Real Madrid starting line-up? Absolutely, the facts speak for themselves: 14 Liga appearances; 11 starts; eight goals; seven assists.
And even if you believe in the old adage that there are 'lies, damn lies and statistics', well, they also say that 'actions speak louder than words', so it is worth remembering that Ronaldo allows Bale to take free kicks for Madrid. There is surely no greater validation of the Welshman's worth than that?!
Follow Mark Doyle on

"JESE CAN'T BE DROPPED AT THE MOMENT"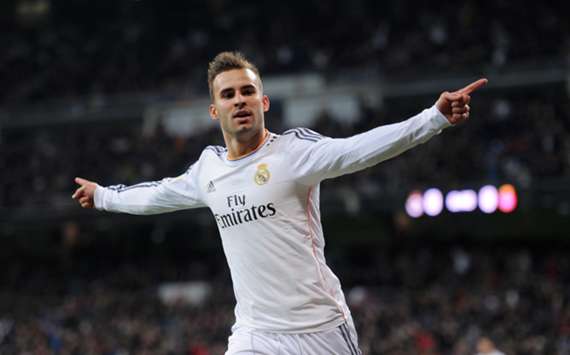 By Ben Hayward
While Gareth Bale has been out injured and Cristiano Ronaldo's form has dipped slightly, one player has shone like a beacon in Real Madrid's recent matches: Jese.
The youngster signalled his intent at the beginning of 2014 by netting the only goal of a high-profile friendly against Paris Saint-Germain and told the media that he felt he deserved a place in the starting line-up. And days later, claimed he had dreamed of winning the Ballon d'Or one day after posing for a picture with Ronaldo's prize.
His ambition and playing style are reminiscent of his Portuguese team-mate and recent displays have been excellent. With superb movement, dribbling ability and an eye for goal, the 20-year-old has excited fans at the Santiago Bernabeu and is becoming more effective all the time.
After netting the winner in a vital victory at Valencia late last year, he has added goals against Osasuna, Espanyol and Atletico Madrid in recent games to move to six strikes in 2013-14 and close in on his target of 10 for the season.
He has also linked up well with Cristiano, set up five goals for his Madrid team-mates and impressed Spain coach Vicente del Bosque, who has admitted he is close to a call-up for La Roja.
Bale is recovering from yet another injury and is way short of full fitness, so there is no argument at the moment. The Welshman takes time to reach his peak when he suffers from physical problems and is likely to be eased back for now.
But when he reaches his optimum condition, he shouldn't be a guaranteed starter on the right for Real, because Jese's spark is igniting Madrid at the moment. He is the man on form and, if political factors (the cost of Bale's signing and the need to pick the Welshman for that reason) are ignored, Jese currently comes ahead of his team-mate in the pecking order.
It is, however, a nice problem to have.
Follow Ben Hayward on