The Portuguese has donated many of his personal prizes to the project, which is set to be inaugurated on the island's capital, Funchal, on December 15
By Ben Hayward
Real Madrid forward Cristiano Ronaldo is to open a museum featuring his own personal prizes and other memorabilia in his native Madeira later this month.
The 28-year-old is suspended for Madrid's Copa del Rey clash against Olimpic de Xativa later this week and has been given extended holidays by boss Carlo Ancelotti as he recovers from the thigh problem he sustained in the 5-0 Liga win at Almeria late last month.
Ronaldo claimed the LFP prize for Most Valuable Player at a gala in Madrid on Monday, but is now back in Madeira to continue his recovery and oversee the planning of the new museum, before returning to Spain next week in preparation for Real's trip to Osasuna in La Liga on December 14.
And after that match, which kicks off at 16:00 CET, Ronaldo will travel to Madeira's capital Funchal ahead of the museum's planned inauguration the following day.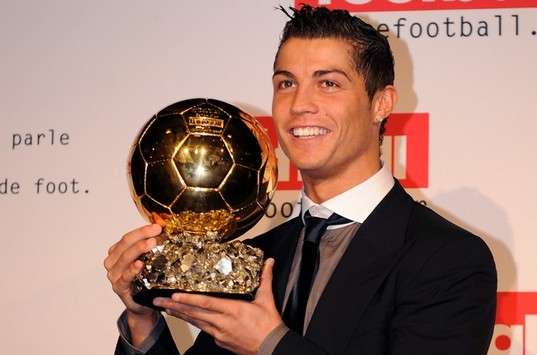 Made in Madeira | The museum is set to include Ronaldo's 2008 Ballon d'Or
The space, which will be located in one of the properties facing the seafront close to the port on Funchal's Rua Princesa Dona Maria Amelia, is currently being prepared for the grand opening later this month.
Ronaldo flew to Funchal in the early hours of Tuesday morning with dozens of boxes packed full of his personal prizes for the project, which is thought to include the Ballon d'Or he won in 2008, along with shirts, photographs and other miscellaneous memorabilia from his youth and professional career.
"The museum is a dream for Cristiano," a source close to Ronaldo's family told Goal. "He wants to give something back to Madeira and he came up with the idea along with his mother. It's a family project.
"He also wants to invest in other ventures in future on the island. This museum is just the start."
It is hoped the centre, which could carry Cristiano's CR7 brand in its name, will boost tourism in Madeira, an archipelago which lies some 400 kilometres north of the Canary Islands.
Follow Ben Hayward on