Ahead of Wednesday evening's glittering 2013 Golden Foot Award in Monte Carlo, Goal takes a look at the three legends who have been honoured with permanent foot imprints
Jean-Pierre Papin, Carlos Valderrama and Osvaldo Ardiles are to receive a special mention at Wednesday's Golden Foot award.
The award is an international career prize for active footballers over the age of 28 and will be chosen from a list of 10 nominees.
Past winners of the award, which takes into account the whole of a footballer's career as well as current form, include Roberto Carlos, Ronaldinho, Francesco Totti, and last year's winner, Zlatan Ibrahimovic.
Wednesday's accolade will be contested between Cristiano Ronaldo, Andrea Pirlo, Andres Iniesta, Frank Lampard, David Trezeguet, Samuel Eto'o, Iker Casillas, Miroslav Klose, Didier Drogba and David Beckham. Legends of the game Papin, Valderrama and Ardiles will also have their moment.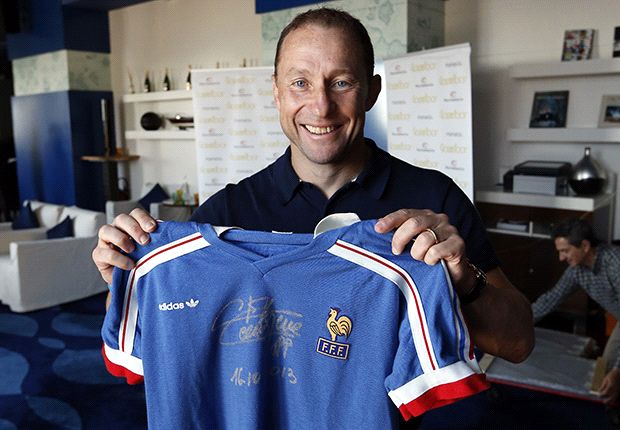 Magnifique | Papin poses with a signed 1986 World Cup shirt, where he helped France to a third-placed finish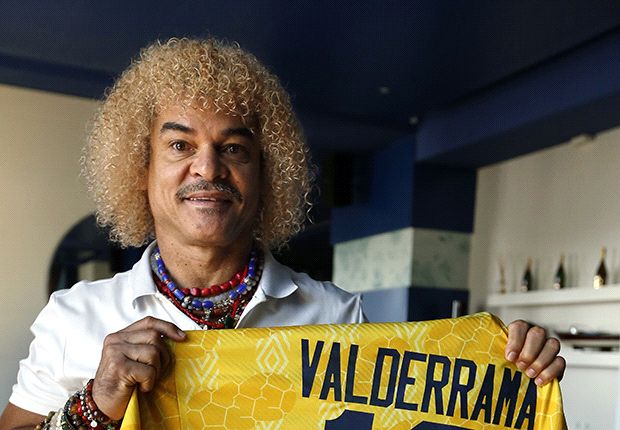 Hair-raising | Valderrama's iconic style matched the colour and vibrancy of the 1994 World Cup in USA.
Latin flair | Ardiles signs a replica version of the World Cup winning Argentina '78 shirt
These three legends have had their feet imprints immortalised as part of the Golden Foot Champions Award. The deadly French striker Papin, now 49, scored 30 goals in 54 international games.
Tricky Argentine midfielder Ardiles, now 61, won 63 caps for the national team, including playing in the victorious World Cup-winning squad of 1978.
Valderrama, also known as 'El Pibe' (The Kid) was one of the best midfielders of his generation and brought some of his magic to World Cup '90 and '94.