The France forward was disappointing once again and missed a sitter as Real Madrid made hard work of beating a Juventus side down to 10 men, but may still start against Barcelona
COMMENT
By Ben Hayward | Spanish Football Writer
He had only been on the pitch for a matter of seconds. Alvaro Morata replaced Angel Di Maria late in the game and immediately chased a seemingly lost cause as he charged forward, pressured two Juventus defenders into making botched clearances and quickly registered a shot on goal. It was a more meaningful contribution than anything Karim Benzema had managed in his entire 66 minutes on the pitch.
Morata turned 21 on Wednesday and the striker is clearly coming of age as a Madrid player. His brief cameo followed an impressive performance in the 2-0 win over Malaga on Saturday and the Spain Under-21 forward is now pushing Benzema for the starting spot which the Frenchman has done little to make his own.
NO FORMATION CHANGE ON SATURDAY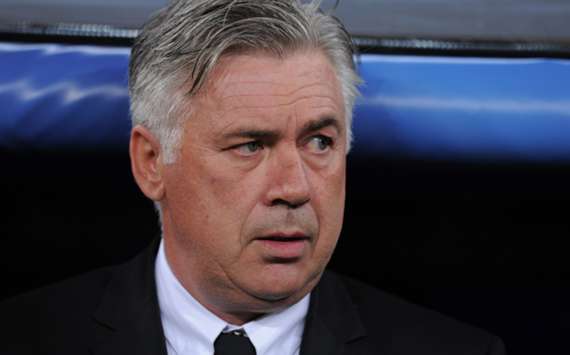 Real Madrid coach Carlo Ancelotti insists his midfield must play with greater intensity, but claims he has no intention of changing his side's system for Saturday's Clasico at Camp Nou.

"We have played that way (4-3-3) for three games, the team is confident and we are not going to change," the Italian said after his side edged out Juventus on Wednesday. "In order to win, we will have to show as much quality as possible."

Against Juve, Sami Khedira, Asier Illarramendi and Luka Modric were the three, with Isco only on as a substitute. The former Malaga man has looked better in a 4-4-2 with less defensive duties and Ancelotti's formation has yet to get the best out of the Madrid midfield.

Xabi Alonso is still recovering from injury and although close to a return, is expected to miss the Clasico on Saturday. On recent evidence, he will walk back into the starting XI when fit again.

Benzema began the season as the undisputed first-choice striker for Ancelotti, yet the former Lyon man has now failed to net in La Liga since the second round of matches and has not scored at all for Real since a double in the Champions League at Galatasaray last month.
During the warm-up on Wednesday, the 25-year-old was given instructions by Cristiano Ronaldo but whatever the Portuguese had said, it seemed to make little impact as the Frenchman again looked the weak link in an otherwise impressive Madrid front line.
And it was a nervy finale for the Spanish side in the end as Real held on against Juve's 10 men to win it thanks to Ronaldo's two goals. But Benzema should have made it safe as he blasted inexplicably off target from just two yards out in the second half. Juventus pair Andrea Pirlo and Fernando Llorente were both afforded applause and acclaim by the Madrid fans when they left the pitch, but there was no such joy for the France striker as the Bernabeu booed Benzema once more – an all-too familiar scenario this season.
Morata, by contrast, was received with roars of approval and the homegrown striker is very much the fans' choice to start in the centre-forward role.
Afterwards, Ancelotti defended Benzema. "I asked him to cover Pirlo and he did very well in that particular job," the Italian explained. "It's true that he didn't score but he worked very well and I am satisfied with him."
Not many Madrid fans would say the same, with clamour now growing for Morata – and not Benzema – to line up for the visitors at Camp Nou on Saturday. "I know which striker will play against Barcelona," Ancelotti added. But he refused to reveal which one it will be.
The Italian still looks likely to stick with the Frenchman, but Morata's bright performances in recent weeks have injected much-needed movement and passion into Madrid's attack, while he also netted a crucial strike in the dramatic 3-2 win at Levante earlier in October. So it's time for Ancelotti to bench Benzema and give the youngster a chance in the Clasico. He is unlikely to disappoint.
Follow Ben Hayward on