COMMENT
By Peter StauntonThis week's Champions League served as yet another timely reminder of how dramatic, entertaining and fascinating the tournament can be as Europe's elite took centre stage.
Matchday five saw a whole host of teams book their place in the last 16 but there was also to be a few surprises along the way as the European champions fell at the first hurdle, ultimately costing Roberto Di Matteo his job, while Manchester City continue to lust for the title that eludes them but will have to wait until at least next year, as a 1-1 draw to Real Madrid at home was not enough to seal their progression.
Meanwhile, Borussia Dortmund showed once again why they are the team to watch in 2012 with an emphatic 4-1 victory over Ajax in the Amsterdam ArenA to top Group D.
But perhaps the incident to have most people talking was at the Parken Stadium in Farum where Shakhtar Donestk's Luiz Adriano was the man in question, however, the Ukrainian champions went on to ensure their place in the last 16.
And, as ever, Goal.com was there to cast a watchful eye over all the events across the continent.
Luiz Adriano fights gamesmanship with gamesmanship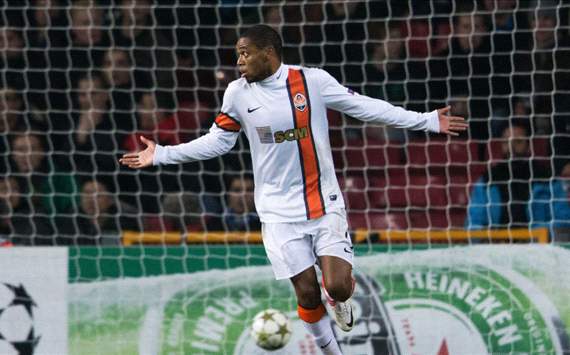 Since Luiz Adriano scored Shakhtar Donetsk's controversial first goal in their win over Nordsjaelland, the football world has been gripped by righteous indignation. The Brazilian forward latched on to Willian's pass, which was intended for the Danes to regain possession, following treatment to an 'injured' player, and rounded the goalkeeper to score. It is not the type of goal you see every day, to say the least. But the opprobrium which Luiz Adriano has attracted should be curbed. That goal was one of 16 Nordsjaelland have conceded in five matches. It was one of five they conceded on the night.
Nordsjaelland had one point to their name before Tuesday and were not in a position to qualify. Contrast that hopeless position to Shakhtar Donetsk. The Ukrainian champions are battling with Chelsea and Juventus in order to reach the last 16. Their form, flawless for a year, has been shaky of late. So when an opportunity presented itself for an advantage, Luiz Adriano was impelled to take it.
Uefa offers €800,000 for every Champions League group-stage win. A team which qualifies for the knockout round receives €3 million. Luiz Adriano's goal, dubious as it looked in the context of fair play, set Shakhtar on their way towards the Champions League round of 16 and €3.8m. Who in their right minds would turn down that lucre?
Morten Nordstrand, the stricken Nordsjaelland player, in any case, was feigning injury. He gave the impression he had taken a blow to the face, forcing the referee to arrest play. It was yet another example of a footballer officiating the game himself. The referee, not Morten Nordstrand, decides when the game should be stopped. Too often, momentum is killed by players going to ground with a phantom injury and expecting the world to stop turning – around them.
Opposition teams, subsequently, are under duress to play the ball back when no good reason existed for the game to be stopped in the first place. This self-indulgence is a growing sickness within the game. Maybe Luiz Adriano's goal will spark a revolution. If a player goes down with no justification, perhaps we will see opponents match gamesmanship with gamesmanship. 
Di Matteo was leading Chelsea down a dead-end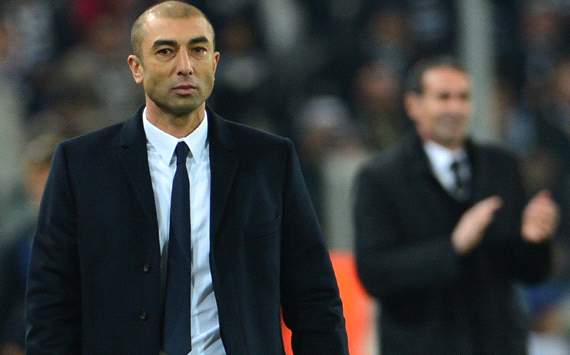 The big story of the week, undoubtedly, concerns Chelsea and the sacking of the coach Roberto Di Matteo. The Italian was in the process of guiding Chelsea down a dead-end. One win in eight matches, discounting the extra-time win in the Capital One Cup over Manchester United, brought with it the sense that Di Matteo was not of the requisite calibre to snap the European champions out of their current funk.
For incompetence, his preparation for the Juventus match will take some beating. Dropping Fernando Torres was an inept decision. The folly of removing the only Chelsea attacker capable of challenging for a ball in the air was apparent every time the visitors had a goal kick at the Juventus Stadium. Juve's forwards marked Cheslea's split centre-backs, preventing Petr Cech from going short, meaning the captain had to look long for Juan Mata or Eden Hazard. Considering those two Lilliputian attackers were up against Andrea Barzagli, Leonardo Bonucci and Giorgio Chiellini for balls in the air, Juventus quickly, and consistently, won back possession. Such a rudimentary oversight prevented Chelsea from gaining any meaningful possession of the ball in Juventus territory. They were subsequently pulled asunder.
The signs were first apparent for Di Matteo when his side were demolished by Atletico Madrid in the Super Cup. Deficiencies were again brought to the fore in an inept display away at Shakhtar Donetsk, which came after Chelsea failed to hold on to a two-goal lead against Juve at home. This is a proud, strong European team and, barely 100 days after winning the trophy, they were disintegrating despite significant upgrades in the transfer window. Di Matteo, now or at a further juncture, had to go. He did not have it in him to arrest the slide and realign the club's season.
And by Roman Abramovich's exacting standards, this sacking was not harsh, it was deserved. The dismissal of Carlo Ancelotti showed that domestic domination alone was not enough to buy time. Di Matteo, an awkward fit whom, it seems, Abramovich would have preferred to not appoint in the first place, brings the confirmation that the Champions League trophy is insufficient currency to buy time when the team is in a slump. What is required from a Chelsea manager is very simple; keep the Blues competitive in the Champions League, keep them buoyant in the Premier League and play good football along the way.
If a manager can do that, he has a good chance to hold onto his job. Nonetheless, it cannot be denied that Abramovich's tenure has been wildly successful despite the perpetual change in the dugout. His permanent revolution has delivered trophies on an unprecedented scale. It's not any one manager's capabilities winning trophies for Chelsea, it's Roman's money. And he won't let anyone forget it.
Unbalanced Zenit go back to the drawing board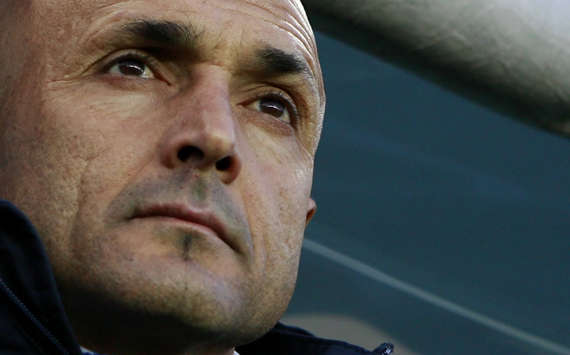 What a strange, disordered and chaotic season it has been for Luciano Spalletti and Zenit St Petersburg. When Hulk and Axel Witsel were added at considerable expense, no one could have foreseen the wheels come off for the Russians in such spectacular fashion.
Their domestic travails, the latest of which saw their game against Dinamo Moscow abandoned after a pyrotechnic was hurled onto the pitch, have conveyed a fallibility that has not been apparent in the Russian Premier League champions for quite some time. Their Champions League form, despite those costly additions to the side, has been woeful as confirmed by a fitful 2-2 draw with an already-qualified Malaga. When on their game, in the RPL, Zenit look several classes above any opposition – a fact to which their early season dismantling of CSKA Moscow and Spartak Moscow will testify. But on the continental stage they have never looked close to matching that level of performance.
Tepid, tentative, uninspiring throughout the group stage and, indeed, large parts of last season, Luciano Spalletti has some questions to answer over this spectacular implosion. Hulk and Witsel's arrivals put the noses of Igor Denisov and Aleksander Kerzhakov out of joint but even the Russian international pair's restoration to the starting line-up failed to provide the catalyst for an escape from the group. Malaga, first time participants in this competition, a Milan side as bad as there has been since Silvio Berlusconi became involved and Anderlecht, hardly fearsome prospects in their own right should have been the band of teams which facilitated Zenit's emergence from the initial stage.
Quite simply, with the money spent and the standard of player available to Spalletti, there is no excuse for this failure. The Italian is held in exceeding high regard by his peers and his name appears consistently in the running for vacant jobs at elite clubs but his involvement with Zenit has been curiously, and frustratingly, unbalanced. Alongside Manchester City, they have been the weakest team in the competition, comparatively speaking. What is needed is an overhaul on the pitch and, perhaps, on the bench. But the last two Champions League campaigns have shown that money can help to spark success but money alone is not enough to sustain it.
Borussia Dortmund – Team of 2012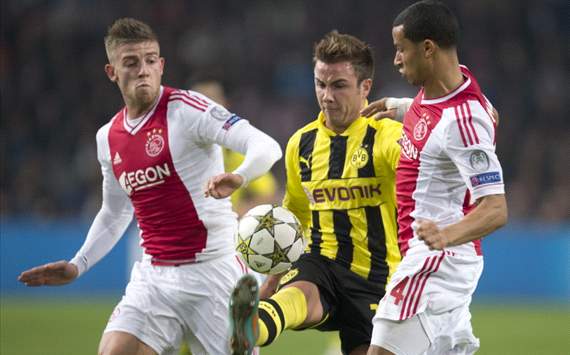 Other than maintain their exacting standards in the Bundesliga, where they have admittedly fallen behind the pace set by Bayern Munich this season, there are not a lot of boxes left un-ticked by Borussia Dortmund and their coach Jurgen Klopp this calendar year. League winners? Check. DFB Pokal winners? Check. Undefeated leaders of their Champions League group? Check. This year does not have many outstanding candidates for team of the year but when the awards are decided, Dortmund must be worthy of consideration.
Their win against Ajax was typical of their current form. The intuitive, carefree spirit of Mario Gotze and Marco Reus brings with it a threat unmatched by any other team in Europe. The duo's comfort in possession and bright, intelligent interplay sets Dortmund apart. Add to that Robert Lewandowski, now finding his form this season, and you have a team worthy of consideration for the European title. Whereas Manchester City have bemoaned a tough group and are yet to win a match, Dortmund have knuckled down and got on with it the best way they can.
Their breathless, sweeping football, instilled in them by Klopp is to be cherished. This is a team built on the fraction of the budget of their group rivals. They have lost at least one major player in each of the last two summers. They're a side which seamlessly integrates youth-team prospects with Dortmund coursing through their veins to the first team. The club have extracted the maximum worth from their one big summer purchase. Borussia Dortmund have been the best, and best-run, team of the year.
Winning the group won't matter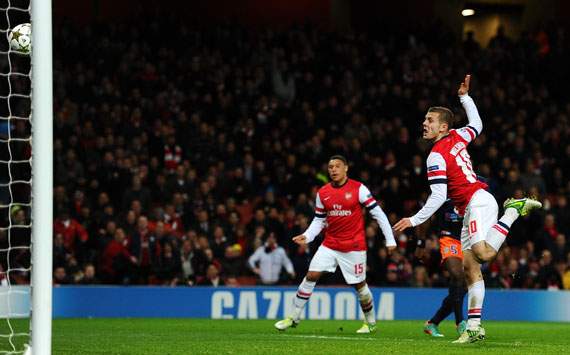 Jack Wilshere expressed in the wake of Arsenals' defeat of Montpellier his desire to finish top of the group by winning at Olympiakos on matchday six. Should the Gunners emerge victorious in Piraeus and the result in the match between Montpellier and Schalke go their way, then the Londoners will indeed top the listings. But their reward could be a trip to the Bernabeu to face Real Madrid or to Munich to face Bayern. It seems that there is as much merit in finishing second in the group as first due to the demanding standards set by the competing teams in this season's Champions League. Right now, only Barcelona and Manchester United, among the top seeds, are guaranteed to top the group. The rest is a lottery.
Dortmund and Malaga have helped to invert the order by clamouring from their lowly pots to win their respective pools. Juventus and Paris Saint-Germain look destined for the last 16 and are as good as any team in pots one and two. Indeed, even Celtic, from pot four, stand on the brink of eliminating Benfica, another pot two team in deep trouble. Already, four pot-two teams have been eliminated in the shape of Dinamo Kiev, Braga, Zenit St Petersburg and Manchester City.
As can be clearly seen, the top teams in the draw have not consistently been the top teams in the competition; a phenomenon which gives false security to finishing top of the group. Impressive squads in the competition have defied their rankings to make things awkward for the big boys. Arguably, only Barcelona are the team to avoid from pot one, such is their domineering home form. But even Celtic's valiant efforts against the Catalans over two legs would have earned them extra-time, at least, had the encounters come in the knockout rounds. So for Wilshere and his ilk, there is little merit in playing the permutations. Teams would be well advised to be thankful of their place in the last 16, either as a winner or runner-up and see what the draw throws up. For viewers, it is a round to be relished.