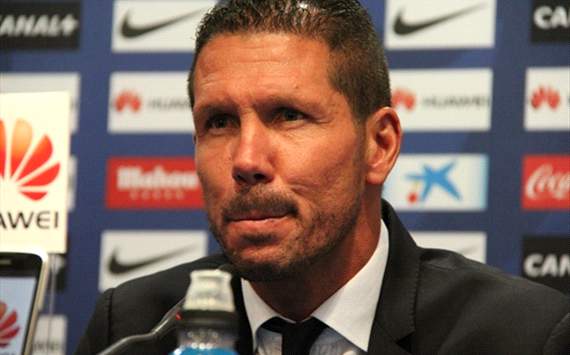 Goal.com / Shinichiro Ema
Atletico Madrid coach Diego Simeone believes that Jose Mourinho deserves credit for his work at Real Madrid, ahead of the clash at the capital this weekend.

The Portuguese tactician has recently faced criticism from the media and fans following poor performances by his team, but the Argentine trainer is adamant Real still have the right man in charge.
"I have admiration for Mourinho," the 42-year-old told reporters.
"He is a winner and has shown that world-wide. I went to see him one week when he was at Inter. He is a trainer that I like," he said.
But despite the praise, Simeone said his side can secure a positive result against the La Liga title-holders on Saturday.
"We know the people are excited and we will not move away from their feelings, but we are facing a powerful team – the reigning champions.
"I look at our opponents as the players they have, and not their position in the table. I hope our team will surprise in the first 15-20 minutes."
Simeone also dismissed claims that Atletico are a one-man team, who rely too much on Colombia striker Radamel Falcao.
"We will think of the game as a team, as we have been doing. We don't think individually, only as a group, and ultimately that empowers the individual."
Atletico face Real at the Santiago Bernabeu on December 1 at 22.00CET.