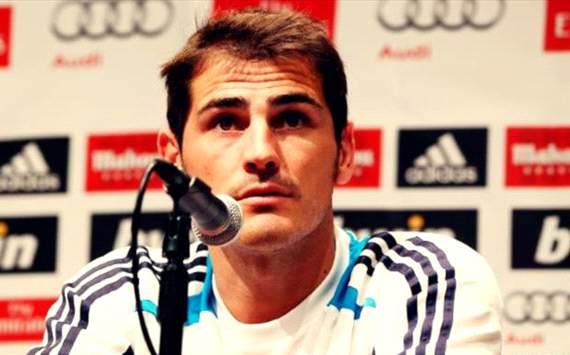 Iker Casillas – Real Madrid
Iker Casillas has called upon his Real Madrid team-mates to demonstrate what they can do after slipping to a 1-0 loss Betis on Saturday.

Benat's 17th-minute goal was enough to separate the two sides as los Merengues crashed to their third defeat of the Liga season, leaving them trailing leaders Barcelona by eight points.
"It was a blow and we have taken two steps back in the title race," the 31-year-old told AS.
"[Jose] Mourinho has a temper and sometimes you have to feel more protected by your players. We need to shut up and show that we are angry on the pitch."
Casillas did, however, claim that there were a number of factors, including the standard of the officiating, that contributed to the result, with Karim Benzema having a seemingly-fair goal ruled out for offside.
"Everything has an influence, such as fatigue, and the fact Betis were thrashed [in a recent 5-1 defeat] by Sevilla. Also, the referee did not make the right decision at times.
"We must continue, work and be more united than ever. Next we play in the Copa del Rey and then Atletico."