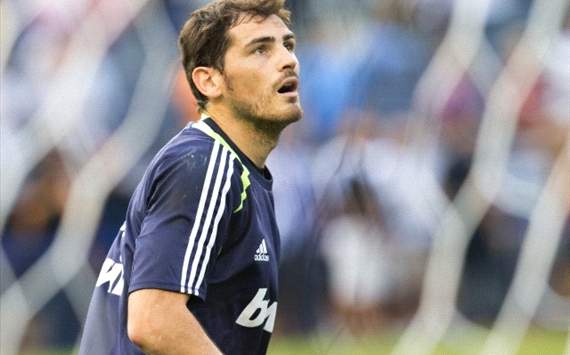 Iker Casillas – Real Madrid
Iker Casillas has taken the time to praise Jose Mourinho, and believes the Portuguese coach has played a key role in Real Madrid's recent successes.

The 49-year-old has been criticised by the fans following the Blancos' relatively disappointing start to the season, but Casillas feels Mourinho deserves more respect for what he has done for the club.
"We have absolute confidence in Mourinho. He arrived at a new team which was very young three years ago and I think much of Real Madrid's success has been because of him," Casillas told the official Madrid website.
"He has had some very good seasons. Being the best coach in the world is very demanding and perhaps that's the problem that he has. The criticism may be unfair. He is a coach who has given us a lot.
"He took a very young team against a team like Barcelona which was winning lots of titles and has managed to match the levels of the two teams. Every time there is a match against them there is no favourite like there was with Barcelona before."
Madrid currently sit third in the Liga table, trailing leaders Barcelona by 11 points.