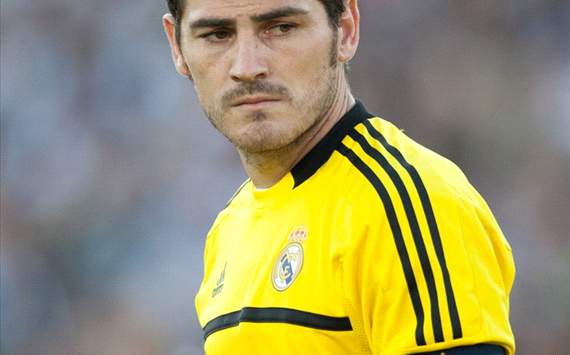 Iker Casillas – Real Madrid
Iker Casillas has revealed he would like to win the 2012 Ballon d'Or, but would never vote for himself.

The Spain international was posed the question in light of his team-mate Cristiano Ronaldo claiming he would prefer to write his own name on the voting slip, but Casillas prefers his praise to come from external sources.
"To be honest, I couldn't vote for myself. I prefer that the recognition for my work comes from outside, instead of myself," he told France Football.
The Blancos' captain also doubts that anyone who plays in his position will ever win the accolade.
"I ask myself why a player as crucial and distinct as the goalkeeper is not recognised?" he questioned.
"We are like the Formula 1 drivers that never start from the first or second row, but instead the sixth or seventh, despite being the only indispensable players in the team. I think outfield players are just a bit more glamorous.
The 31-year-old then revealed his choice to land the prize, with a club team-mate the recipient of his casting vote.
"My vote is going to Sergio [Ramos] because he had the most complete season he has had in the last eight years," Casillas explained.
"He's an incredible central defender. He was sensational throughout the Liga and fearsome in the European Championship."