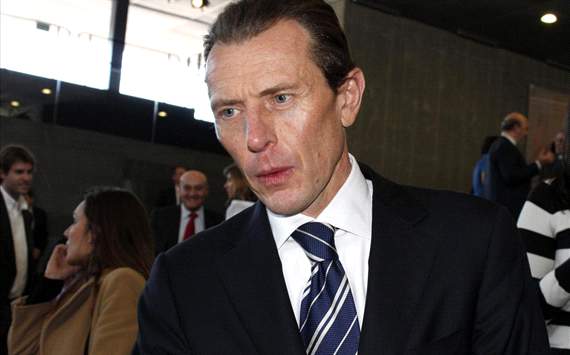 Emilio Butragueño – Real Madrid
Emilio Butragueno insists Real Madrid cannot afford to take Manchester City lightly if they are to win Wednesday's Champions League encounter.
The Premier League champions reside in fourth spot in Group D with a meagre two points heading into the game, but Blancos' director of institutional relations has warned that they should not be underestimated.
"We are going to have to be at our very best, but the team is capable of that," Butragueno was quoted as saying by Marca.
"We have to focus on our own game, which is against a team that was one of the favourites in the group, on paper, but is now in a difficult position and has a very small chance of qualifying.
"However, there is still a chance, and they are going to throw everything at us, so it's going to be a very tough match.
"City have huge potential going forward. [Sergio] Aguero is fit again, then there is [Carlos] Tevez and [David] Silva. We have to be positive, but without losing sight of the fact that the opposition has world-class players."
Wednesday's encounter at the Etihad Stadium is scheduled to kick off at 20:45CET.