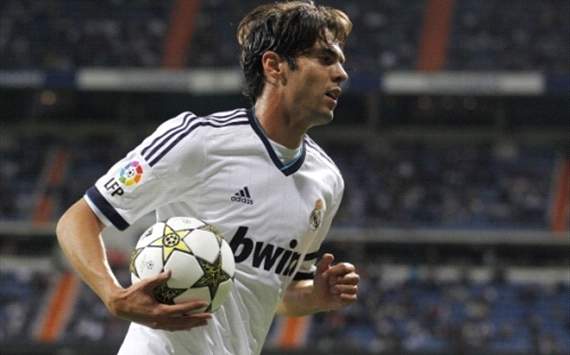 Kaká vuelve a la Selección de Mano Menezes / GettyImages
Real Madrid star Kaka says he is happy with how his side performed against Barcelona after the first Liga clash between the two sides this term took place on Sunday, and says he does not believe the title race is over yet.

The two giants of world football played out a 2-2 thriller in front of 95,000 spectators at Camp Nou, with Lionel Messi and Cristiano Ronaldo scoring two goals each.
The result leaves Madrid eight points behind their fierce rivals, however, after Los Blancos had to recover from a poor start to the season.
"The eight point gap is still worrying, but slightly less so after playing at the Camp Nou," Kaka was quoted as saying by Marca.
"It can't be said that the title race is over, of course it can't. There's a lot left to play for and we're going to fight to the end."
Real Madrid went ahead through Ronaldo and the Brazilian admits he rues the fact they did not take advantage of the lead.
He added: "We had a great game, but we didn't kill it off."
Madrid will host Celta Vigo in their next Liga fixture, while Barcelona travel to Deportivo.