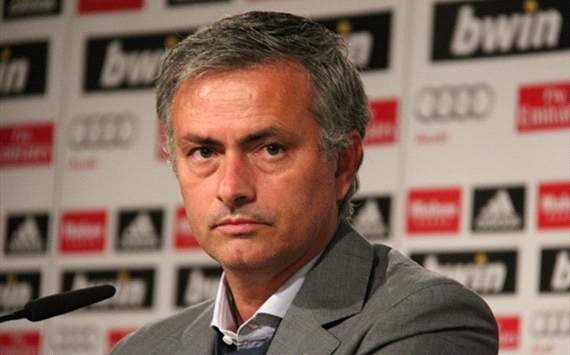 Goal.com / Shinichiro Ema
Jose Mourinho does not rule out a move to Paris Saint-Germain in the future and admits that he is excited by the long-term plan at the Parc des Princes.

The Portuguese coach has a reputation for winning titles in different countries and the prospect of leading another European side to success is one that strongly appeals to him.
Speaking to BeIn Sport, Mourinho said: "Being a champion in another country is a motivation for me.
"This would be the fifth. I say why not?"
Mourinho is renowned for achieving a winning formula at the clubs he has coached as he has demonstrated at Porto, Chelsea, Inter Milan and Real Madrid.
But although the 49-year-old is a big fan of PSG's ambitious plans, he views a potential switch to the Parisian club as unlikely at the moment.
"The project [of PSG] is very big and organised, with Leonardo and Carlo Ancelotti who are doing a good job.
"I don't think they need another coach," he explained.