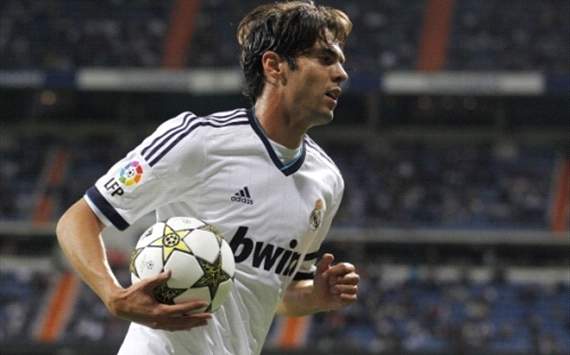 Kaká vuelve a la Selección de Mano Menezes / GettyImages
Aitor Karanka has insisted that Real Madrid want to keep Kaka and plan to play him this season.
The Brazilian – who was handed a recall to the national side last week – was brought on for Mesut Ozil at half-time in Los Blancos' 5-1 win over Deportivo La Coruna.
"The improvement of Kaka has been seen all over the world," remarked Karanka to reporters after the match.
"We were the first to tell him that he would have games here if he stayed with us at the close of the market. It is what we all want and what we had in previous years."
Jose Mourinho made four changes to the Madrid team which comfortably beat Rayo Vallecano last weekend and Karanka said the club's rotation policy will continue throughout the season.
"We want players who are 100 per cent," Karanka continued. "We do what we see as best for the team and I think that at that time the change was the best option.
"We believe that [Sami] Khedira has excelled above all, he has had a great, multifunctional game and defended strongly. It was a great game for him."
Karanka also revealed he has no concern about the prospect of playing Barcelona, who are currently eight points ahead of them in the league, next weekend, after clashing with Ajax in the Champions League on Wednesday.
"This [league] gap is how it is for the points earned," he added. "We are thinking only now towards Ajax [in midweek] and Barca [on Sunday]."