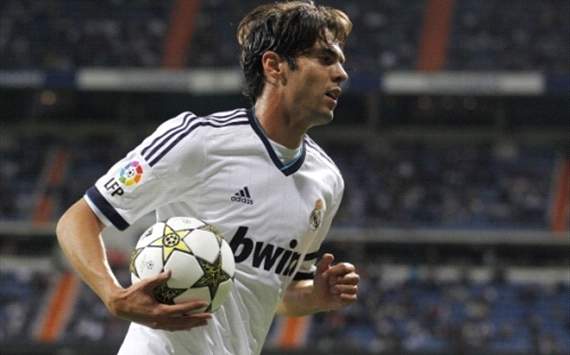 Kaká vuelve a la Selección de Mano Menezes / GettyImages
Kaka has revealed he is delighted at being handed a clean slate by both Real Madrid and Brazil, as he looks to re-establish himself on the world stage.
The 2007 Ballon d'Or winner had been consigned to the fringes of the Blancos first team after failing to secure a transfer away from the Santiago Bernabeu in the summer, while his international prospects also seemed bleak.
However, he was called up by the Seleccao for the first time in two years for the upcoming friendlies against Iraq and Japan and made his long-awaited return for his club side against Ajax in the Champions League last Wednesday.
"It's a fresh start and I'm pleased to be back," he said. "I feel good physically and technically.
"I've been injury-free for almost a year now and I'm training well and getting more chances in the first team at Real Madrid."
As Kaka prepares to make his Brazil debut under Mano Menezes, he admitted the squad has changed much from that of its predecessor, but is determined to stay grounded about his country's chances of success at World Cup 2014.
"I don't know many of the players personally; Neymar, for example," he added. "It's different now than when I played for the first time when some of my idols were still playing.
"You can't get carried away, I'm not even thinking about the World Cup right now."