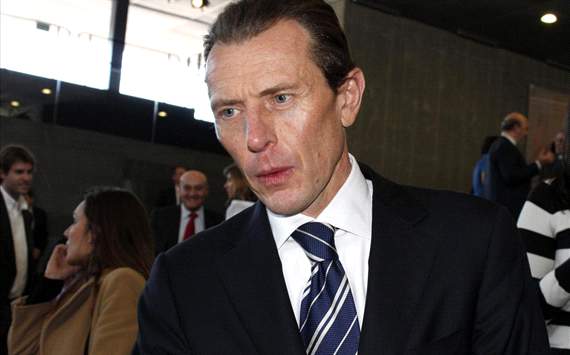 Emilio Butragueño – Real Madrid
Emilio Butragueno has heaped praised on Cristiano Ronaldo's ability and claimed that he would have enjoyed playing alongside the Ballon d'Or candidate whilst at Real Madrid.

The former Spain international appeared 454 times for Los Meringues, scoring on 165 occasions, but has declared Ronaldo as priceless to Madrid and has spoken of the rarity of having a player who guarantees you a goal in every game.
"Cristiano is a phenomenon," he told AS.
"I would have liked to play alongside Cristiano. I know I would have enjoyed it a lot. His style of play is unique, it's admirable to say the least. He is the greatest striker to wear the shirt of Madrid.
"He is a player who wants to be every day better than the last. He's ambitious, with a huge scoring ability and a very big influence in the dressing room."
However, when asked if Ronaldo will win the Ballon d'Or award, Butragueno was quick to deter:"Madrid has six candidates. That's what matters."