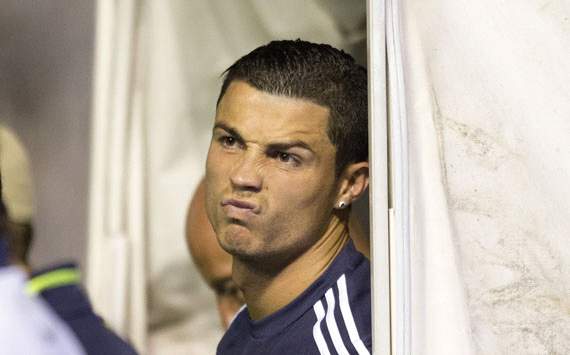 Real Madrid coach Jose Mourinho believes that Uefa's decision to elect Barcelona's Andres Iniesta as the best player in Europe in 2011-12 could be one of the reasons behind Cristiano Ronaldo's unhappiness.
The flamboyant coach feels that his compatriot deserved the award more than the Spain international, and understands Ronaldo's dissatisfaction with the outcome of the vote earlier this summer.
"I don't know the exact reason behind Cristiano Ronaldo's unhappiness. All I can say is that he is a great player who has had an absolutely fantastic season," Mourinho told CNN.
"Iniesta is a superb player, too. There's no doubt about that. However, he did not have such a great season to be honest.
"He was great at Euro 2012. He won the Euros, but we should not forget that it's a competition that lasts only three weeks.
 "So I do think that Cristiano had a good reason to be upset with Uefa's decision."
The 27-year-old attacker has been in superb form in recent weeks, netting hat-tricks against Deportivo La Coruna and Ajax.