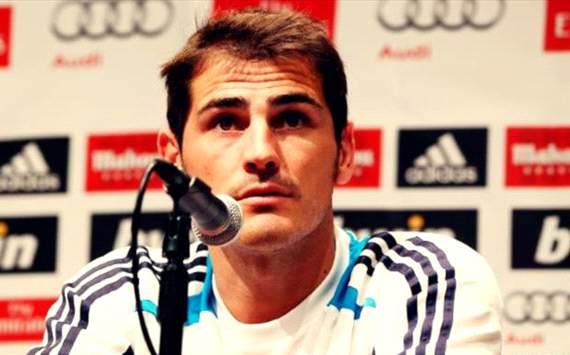 Iker Casillas – Real Madrid
Iker Casillas revealed his pride after being jointly awarded the Prince of Asturias award, along with Barcelona midfielder Xavi.

The 31-year-old said he was grateful to those who had voted and stressed his pride and the significance of the prize.
"We are talking about a prestigious award that honours the work of athletes who have had very good careers," Casillas told Real Madrid's official website.
"I think that Xavi and I received this award as a reflection of our maturity and careers, in which along the way we have achieved great things both personally and as team members, with Real Madrid and the Spanish national team. It is a little bit of everything coming together.
"I am grateful that in this case an agreement was reached on two important players in the past decade of Spanish football, who represent two great clubs, and the Spanish national team. I am grateful to the people who voted and who opted for this joint candidacy for the Prince of Asturias Award."
The Blancos' captain then thanked those key figures that have played an instrumental part in his career to date.
"I have all of my colleagues and coaches to thank for winning this prize, and also the national team. When a national team achieves everything we have achieved in these past few years, it puts you even more in the spotlight," he added.
Casillas then outlined his hopes for the future and insisted there are still many targets he wants to hit in the coming years.
"There are still many things to be achieved, things that are different from what we have achieved up until now. Above all, titles at the group level," the keeper continued.
"I hope I can reach 500 wins with the club. I hope we can continue to give joy to our fanbase, which deserves it all.
"For me, the Real Madrid fanbase is the most sacred thing there is, and without a doubt, everything that comes from them is very well received."