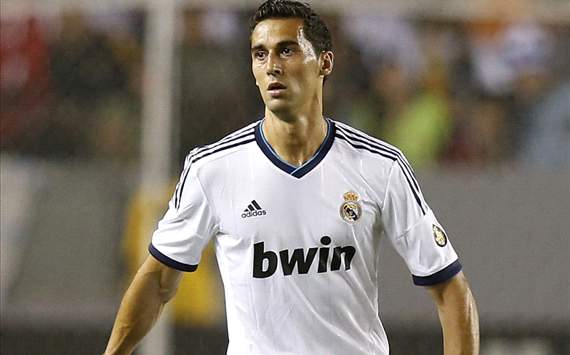 Alvaro Arbeloa – Real Madrid
Real Madrid full-back Alvaro Arbeloa believes that reports claiming coach Jose Mourinho is difficult to work with have been wildly blown out of proportion.

A stuttering start to their Primera Division campaign has seen Mourinho prove critical of his players on occasion, with the former Chelsea and Inter boss' outburst against the team following their 1-0 loss to Sevilla of particular note.
However, Arbeloa insists Los Blancos have never been more united in achieving their objectives together, maintaining that it was also normal for there to be competition for places within the side.
"We have a lot of respect for Mourinho and we are mature enough because of this and the trust we place in him," the 29-year-old declared at a press conference.
"If there is something we are unhappy about we discuss it in private with him. We have a very good relationship with him.
"We are very close to each other and to the coach. I get on better with some people in this group than with others, but this happens everywhere. I do not have much to say about this.
"We just have to concentrate and go into the Ajax match tomorrow knowing that it will be hard. We are in a very difficult group and we cannot afford to drop points in any games."
The Spanish champions opened their European campaign with a 3-2 win over Manchester City at the Santiago Bernabeu.