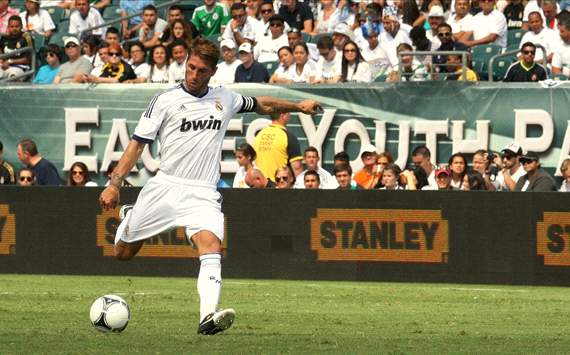 Sergio Ramos – Real Madrid
Real Madrid defender Sergio Ramos has remained coy over his allegedly difficult relationship with head coach Jose Mourinho, and has insisted that he is still fully committed to the Santiago Bernabeu side.

The Spain international was somewhat surprisingly axed from the starting XI for last week's Champions League win over Manchester City, but Ramos has refused to comment on Mourinho's decision to drop him in favour of Raphael Varane.
"I don't know whether the decision to bench me against Manchester City was a punishment. These things are coaching matters," the defender was quoted as saying by AS.
"I'm talking about Real Madrid and what's in my blood. I will not discuss things that happen within the club.
"I really want to keep helping the team and doing everything to play my part. Everyone likes to play and I'm happy to have come back to the team against Rayo."
Madrid beat Rayo Vallecano 2-0 on Monday evening to climb to seventh spot in the table, eight points behind leaders Barcelona.