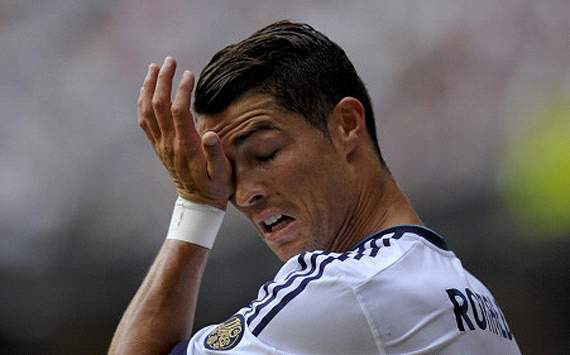 Cristiano Ronaldo – Real Madrid
Real Madrid chairman Florentino Perez has claimed that Cristiano Ronaldo does not want to leave the Spanish giants, and that he is unhappy for other reasons.

The Portuguese star refused to celebrate either of his two goals in Los Blancos' 3-0 victory over Granada on Sunday, saying he was "sad" with a "professional issue" at the club.
"If he wanted to leave he'd have said so when the transfer window was still open," the 65 year-old told Marca
"There are other reasons behind it."
Ronaldo himself took to Twitter to dispel rumours that his dismay was due to a desire for a new contract.
"That I am feeling sad and have expressed this sadness has created a huge stir," he wrote on the social networking site.
"I am accused of wanting more money, but one day it will be shown that this is not the case," he added.