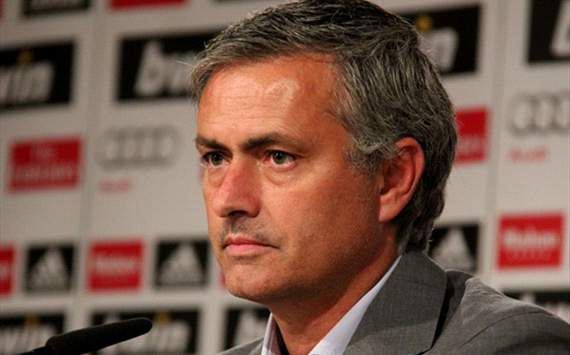 Goal.com / Shinichiro Ema
Real Madrid coach Jose Mourinho insists that Chelsea defender John Terry is not a racist despite the four-match ban handed to him for racially abusing QPR defender Anton Ferdinand.

The centre-back was dealt the suspension and a fine of around €275,000 by an FA commission on Thursday having been found not guilty of a racially-aggravated public order offence by Westminster Magistrates' Court in July.
Mourinho, who coached Terry during his time at Stamford Bridge, admitted that the Blues captain could have made an inappropriate comment in the heat of the moment but declared that he was not truly a racist.
"He is not a racist," Mourinho told CNN. "That's 100%. We [Chelsea] had a squad where we had 12 African players in the squad. It was a fantastic squad and he had always a great relation with every one of them.
"But in football it can happen, and I know it can happen, that during a football match because sometimes it's more than a game and sometimes you have reactions that don't represent what you are really.
"Probably, he had a racist comment or a 'racist' attitude against an opponent and, sometimes in football, we look to our opponents in the wrong way. But to pay, he has to be punished.
"But please, don't say that he is a racist because I know what I am saying… [Didier] Drogba will say, Geremi will say, [Claude] Makelele will say, all of them will say that he is not a racist."
Mourinho claims, in addition, that he has never witnessed or felt any forms of racism in the dressing rooms of any of the clubs he has managed.
"I never felt it," he added. "Never. In a dressing room, I have never felt it, and I've always had African players in every one of my teams."