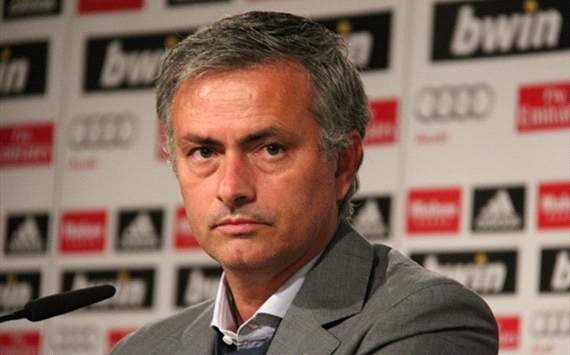 Goal.com / Shinichiro Ema
Real Madrid coach Jose Mourinho has nothing but positive words for Juventus colleague Antonio Conte, and feels the former Italy international is quite similar to him as a trainer.

The 43-year-old, who is currently suspended for failing to report two instances of match-fixing during his time in charge of Siena, guided the Bianconeri to the Serie A title last term, and the former Inter boss is full of praise for him.
"The fans call Conte the Italian special one? I like that. I feel honoured. He is a bit like me," Mourinho was quoted as saying by Tuttosport.
"I like Conte a lot as a coach. He knows what he wants and is a real winner. He has a lot of charisma."
The Madrid boss then went on to discuss Juventus' chances in the Champions League, and expects them to go far in the competition.
"Can Juventus surprise in the Champions League? Let's not kid anyone, Juventus are a big team in Europe and it would be absolutely normal if they go far in the competition.
"Yes, it would be a surprise if they go all the way and win the Champions League after not playing in Europe last year. But it would not surprise me at all if they make it to the quarter or semi-finals."
Juventus will have to compete with Chelsea, Shakhtar Donetsk and Nordsjaelland in Group E of the Champions League.