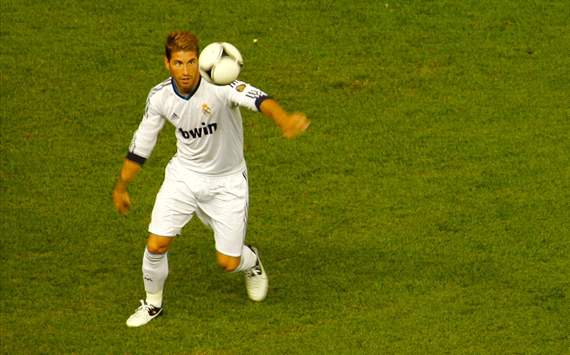 Sergio Ramos – Real Madrid
Sergio Ramos has taken the time to praise Luka Modric in the aftermath of the Croatia international's La Liga debut in the 3-0 win over Granada on Sunday, and feels the influential midfielder can add a lot to Real Madrid.

The 26-year-old signed a five-year deal with the Primera Division champions on August 27 to complete his transfer from Tottenham Hotspur, and Sergio Ramos is confident that the midfielder will make an impact at the Santiago Bernabeu side.
"Luka deserves praise for the game he had. It's hard to make such a good impression when you arrive at the last minute," the defender was quoted as saying on the club's official website.
"He has slotted in really quickly and all the players have helped him to adapt. He has shown that he is a great player and that he can make a big contribution at Real Madrid."
Modric featured for 58 minutes against Granada before making way for Mesut Ozil, after having made his Madrid debut last Wednesday in the 2-1 Spanish Supercopa win over Barcelona.