ANALYSIS
By Alberto Pinero | Goal.com Spain
Their start has been nothing short of disastrous. Defeat to Sevilla at the Sanchez Pizjuan means Real Madrid have picked up just four points from as many games in La Liga. It is their poorest start for a number of years and the worst ever in the coaching career of Jose Mourinho.

The Portuguese coach has blamed Madrid's malaise on poor attitude and a lack of commitment from his players, but his side showed several tactical flaws in Seville on Saturday against an Andalusian side set up to stifle the capital club.
Food for thought for Mourinho, then, ahead of Tuesday night's Champions League group game at home to Manchester City, when the 49-year-old may make several changes. Goal.com takes a look at what will be on Mou's mind in the build-up to that clash at the Santiago Bernabeu.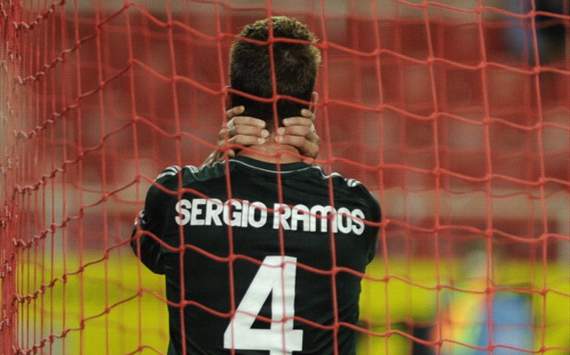 Madrid struggled at set pieces last season and the problem appears to have worsened in the current campaign. Three of the four league goals conceded have come from dead-ball situations and Mourinho is at a loss to explain why his side have been so inept at defending free kicks and corners.
The Portuguese claims to have spent hours in training on dealing with such situations and has revealed that messages and diagrams hang on the dressing room wall, reminding players of their responsibilities. Nevertheless, it isn't working and a team of Madrid's calibre shouldn't be conceding goals in this manner. On Saturday, Angel Di Maria was the culprit as he failed to track Piotr Trochowski from a corner, but Sevilla could have done even more damage and Mourinho needs to go back to the drawing board to ensure such lapses are avoided in future.
P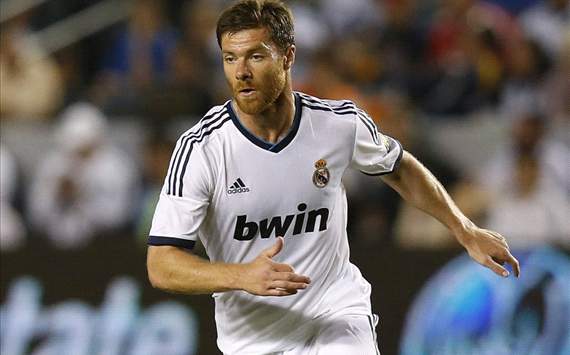 Madrid have a problem when teams stop Xabi Alonso from playing, as Sevilla did on Saturday. Real's rivals have figured out that, if you can restrict the Basque in midfield, Mourinho's men struggle to create chances. Sami Khedira and Michael Essien are less creative, as was Lass Diarra, while Nuri Sahin has departed and Luka Modric is still settling.
Michel put Trochowski on Alonso and the German's marking nullified the threat posed by the Spain midfielder. This presents a problem to Mourinho because, to get around this issue, he will either need to start Modric alongside Alonso and lose defensive steel or change the system altogether, something he currently seems reluctant to do. Modric, in the meantime, is set to start on Tuesday.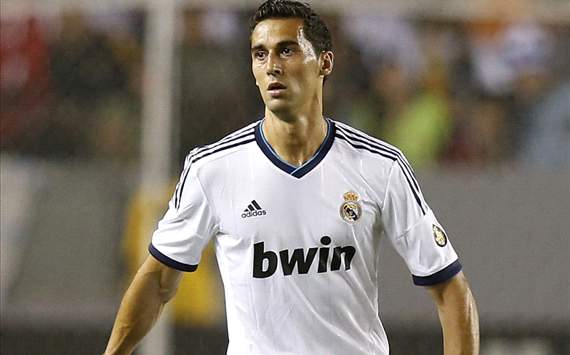 With individual pressure placed on Alonso, Alvaro Arbeloa has been allowed more space to attack down the right-hand side, but the full-back has been unable to take advantage of the extra room and was replaced by Jose Callejon against Sevilla.
Arbeloa is strong and disciplined in defence, but his attacking game is nothing spectacular and rival teams know he is likely to cause far fewer problems than Marcelo on the opposite flank. He has been left free to advance down his channel but cannot capitalise in the same way that a more technical full-back would. And as Madrid decided against signing such a player in the summer, it leaves Mourinho with another dilemma.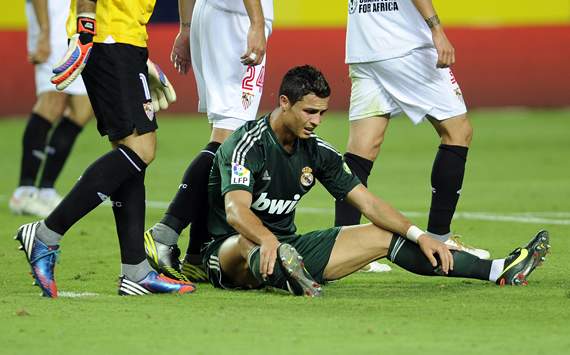 Real Madrid possess perhaps the world's best counter-attack and Mourinho is keen for his players to apply exhaustive pressure to win the ball back and then set off on quick breaks. Last season, it worked to perfection. The problem arises when teams defend deep and there is no space to exploit in the final third. Madrid struggle to break down such systems.
Accustomed to searching for spaces, Madrid's midfielders find life difficult against static sides, despite the presence of Cristiano Ronaldo and Di Maria out wide. In such situations, they require a more subtle approach, but with Mesut Ozil off form and Kaka out of the picture, there has been little or no alternative this term. Again, much may depend on the adaptation of Modric here, but even the Croat struggled as Sevilla strangled the midfield on Saturday, just as Ozil had done before him.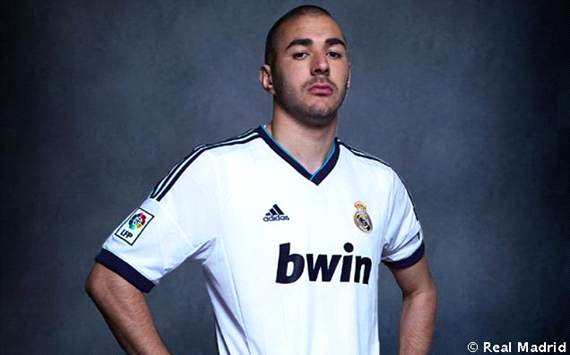 It seems ironic that the team that obliterated La Liga's goalscoring record last term should be struggling to hit the back of the net this time around, but that's the reality right now. This time last season, Madrid had scored double the amount of goals they have managed so far in the current campaign, even considering the disappointing displays at Levante and Racing Santander, which ended in a 1-0 defeat and a goalless draw.
Benzema is in the middle of a worrying drought which dates back to last May for club and country, while Di Maria has been disappointing despite a promising pre-season, Ronaldo is well below his best after expressing his unhappiness at the club and Gonzalo Higauin has netted five times in 2012-13 but missed far too many opportunities this term.