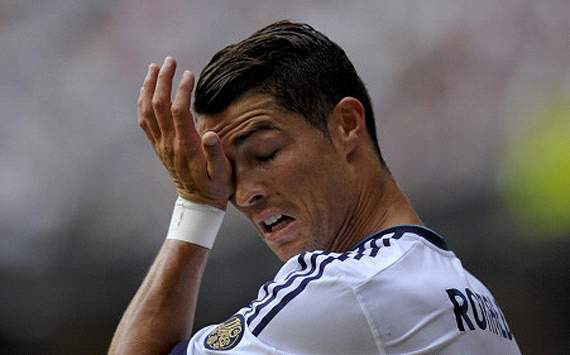 Cristiano Ronaldo – Real Madrid
Paris Saint-Germain owner Nasser Al Khelaifi has insisted that the Ligue 1 giants have not approached Real Madrid star Cristiano Ronaldo to discuss a possible transfer.

The Portugal international recently revealed that he is unhappy at the Santiago Bernabeu side, but Al Khelaifi has made it clear that PSG do not have anything to do with the attacker's unhappiness.
"It's not true that Cristiano Ronaldo's unhappiness has anything to do with PSG. If Cristiano is sad it's not because we've been in touch with him. If we were interested we would speak to Madrid first," he stated to Marca.
"I'm not going to talk about other club's players. I respect Madrid and Florentino [Perez] is a great chairman. It's too soon to talk about Ronaldo. He's very professional."
However, Al Khelaifi did admit that having both Cristiano Ronaldo and Lionel Messi in the same team at PSG is a tempting thought.
"Ronaldo and Messi are the two best players in the world and it would be great to have them both in your team. They have a unique charm. I like them both," he added.
Paris Saint-Germain are currently preparing for the Ligue 1 match away against Bastia.