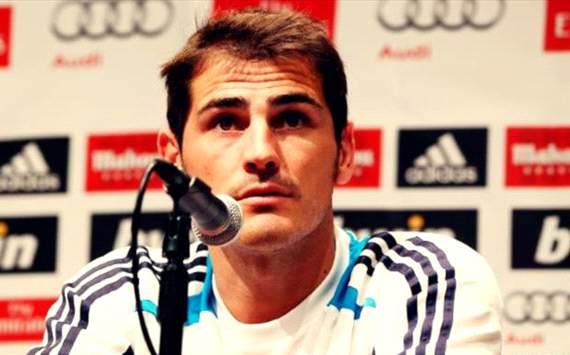 Iker Casillas – Real Madrid
Iker Casillas has spoken of his surprise and delight after being named the joint winner of 2012's Prince of Asturias Award for Sport, alongside Barcelona captain Xavi Hernandez.

It is the first time the honour has been given to individual football players, although Brazil and Spain's national teams were awarded the prize in 2002 and 2010 respectively.
"There are some awards that seem unachievable and that you never think you could get to win," the Madrid captain told the club's official website.
"But the work that you do throughout your sporting career could mean that you get to be nominated and I think to get this award is a great thing that gives me a lot of personal satisfaction," he added.
The 31-year-old also gave his take on the decision to award Barcelona and Madrid's respective captains the award.
"It's been a few years in which the Real Madrid-Barcelona rivalry has grown a lot, which I think is good for football, the sport and the fans, always in moderation of course.
"It is an award for which we are the two prominent faces from each team, and from the national team because of being the captains.
"But it is a prize that there are many people behind – team-mates at our clubs and the national team, fans… it's a very nice award to win and it is great to be receiving it," he added.