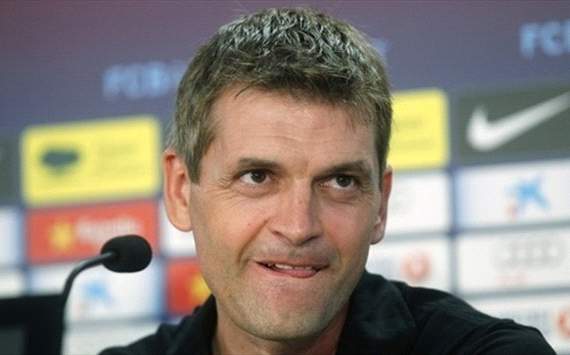 Tito Vilanova – Barcelona
Tito Vilanova has defended the Supercopa after Real Madrid coach Jose Mourinho claimed that the trophy was the least important he would contend this season.

The famous rivals go head to head for the first time this term on Thursday night and the Barcelona trainer was also quick to play down the pressure of his first managerial encounter against Madrid.
"I couldn't do my job well if I'm thinking the world will collapse if we lose," he said.
"Madrid has very good players on the break. Pepe is a very quick player, who allows the Madrid defence to play more advanced."
"We have to be aware of Madrid's counter attack, but we play at home and everybody knows our strengths", he added.
The 42-year-old remains unsure of his starting 11 for the clash, with a trip to Osasuna high on the horizon, just three days later.
"Alexis could play tomorrow. I haven't yet decided who'll play alongside Messi," he continued.
"We will decide tomorrow if Song plays. He has quality and could play."
"There are some rumours about [Carles] Puyol having discomfort. Can he play tomorrow? No problem, he can play."