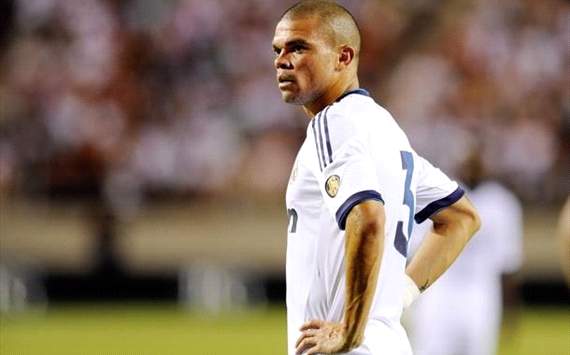 Kepler Pepe – Real Madrid
Pepe has been taken to hospital for observation after a collision with Real Madrid team-mate Iker Casillas during the 1-1 draw with Valencia.

With the keeper attempting to clear a cross that led to Jonas' equalising for Los Che, the duo came together and the impact left both men prone on the ground while the opposition celebrated.
Pepe was replaced by Raul Albiol at half -time and departed the Santiago Bernabeu for the hospital soon after.
Real Madrid have stated that initial test show there is no brain damage to the 29-year-old, but revealed he would stay overnight for observations.
Cristiano Ronaldo lent his support to his team-mate, stating to Press Association sources: "[Pepe] is in hospital and we'll see how he progresses. He is an important player for us but his health is the most important thing."
Iker Casillas offered his recollections of the event and also praised his counterpart in the Valencia goal for keeping the scores level until full-time.
"I remember nothing of the play. Only that I went for the ball, and nothing else. It is a pity to concede goals from set pieces," he said to reporters after the game.
"Let's see if what Pepe has is something. They've taken him to hospital because head injuries can be serious.
"Madrid deserved the victory over Valencia on chances. The defence of Valencia and [Diego] Alves were very good."
Gonzalo Higuain, who scored the opening goal of the night, echoed the sentiments of his team-mates.
"It is a game we should have won because we had many chances, especially in the second half. Their goalkeeper was good. It is a shame, but it is not cause for alarm," he said.
It seems unlikely that the centre-back will be fit when Madrid face their arch rivals Barcelona in the first leg of the Spanish Super Cup at Camp Nou on Thursday night.