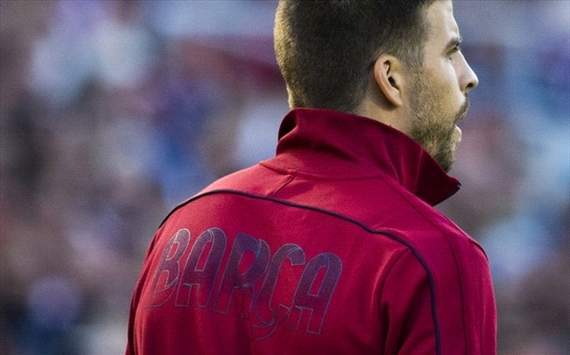 Gerard Piqué – FC Barcelona
Gerard Piqué is aware of Real Madrid's uncharacteristic start to their La Liga campaign, however, he has urged his Barcelona teammates not to get complacent.



"It's surprising Madrid has only one point right now, but they could easily go the next 30 games without a loss." Pique explained at a Barcelona press conference.
Real Madrid today completed the signing of Luka Modric, and Piqué is keen to see how the Croation adapts to Spanish football.
"He's a very good player, who can control midfield," he said. "Now we have to see how he adapts to Madrid and La Liga."
The ex-Manchester United centre-back spoke positively of Barcelona's opening results, which have seen Tito Vilanova's men take an early five point lead over champions Real Madrid, though Pique knows it's just the start of a long battle.
"I was very motivated for this season. It couldn't have started better, but a Liga is about 38 games, not about two."
Carlos Puyol is a doubt for Barca's vital Supercopa fixture against rivals Madrid after the 34-year-old suffered a suspected fractured cheekbone in the Catalonian's win over Osasuna, following a collision with Roland Lamah.
"Knowing him, I wouldn't yet say he won't play on Wednesday…" joked Piqué, who remains optimistic about the fixture.
"We want to win the Super Cup, it would be the fourth in a row. We will go to Madrid trying to win the game."