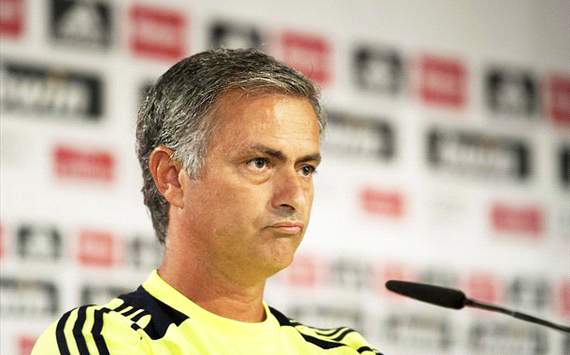 Jose Mourinho – Real Madrid
Real Madrid coach Jose Mourinho says that following the success of Sir Alex Ferguson with the La Liga champions would be very difficult.

The veteran Scot has been in charge of the Red Devils for over 25 years, however, the Portuguese does not believe that he will match his counterpart's record while at the Spanish capital.
Asked about his personal aspirations, the Portuguese said that he was focused on the next four years at the Santiago Bernabeu.
"Copying Ferguson is difficult. Mission impossible. That is because I won't be here for 79 years. I signed here for four years, and if we signed it, we signed it to do so," he explained to AS.
"My intention is to keep winning and keep making a fantastic team with its own identity and, in my opinion, [fantastic] football."
The Blancos boss also refused to be drawn on big rivals Barcelona due to his focus on his side's Liga opener against Valencia on Sunday.
"I have no interest in talking about a rival that is not Valencia. They had a good season, but what Madrid did was extraordinary. Emery did a good job."
Real Madrid's opening La Liga game is against Valencia on Sunday night, and kicks off at 19:00CET.
Who do you think should be Goal.com International's World Player of the Week this week? Leave your nomination in the comments section of THIS article between 10:00 every Sunday and 11:00CET every Monday. We will include some of the best suggestions in our winners piece.