SATIRE
By Ben Hayward | Spanish Football Writer
When you start reading this sentence, the end of it will be in the future, but as you finish it, the beginning will already be in the past. So what is the future? What is the past? Who are we? Why are we here?
Deep questions and no answers to any of them here, sadly. What did you think this was?
One thing is certain, however: I'm a man. And I write about La Liga. So I got a little bit crazy and I took a peek into the future. No chemical substances were involved, but it was dark and it was hazy. It was mind-blowing, man. Dizzying. And Goal.com was there too.
Together, we saw amazing things. We saw the future. We saw La Liga, from this weekend's kick-off until the finale in June. Here's what we saw:


AUGUST
18th:
La Liga kicks off without Barcelona or Real Madrid. "It's like a hamburger without the meat," one journalist complains on Twitter.
19th: The next day, Barcelona beat Real Sociedad and Real Madrid defeat Valencia. The big two move to the top of the table – and stay there for the whole season.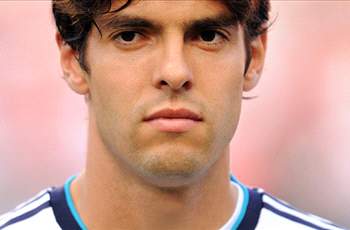 20th: Manic Monday. Luka Modric moves to Real Madrid, Alex Song joins Barcelona, Javi Martinez completes his transfer to Bayern Munich and the Basques bid for Benat to replace him. There is heavy breathing all over Spain.
21st: Kaka is told he can depart the Santiago Bernabeu, but states: "I won't leave until I have triumphed at Real Madrid."
22nd: Milan CEO Adriano Galliani begs Florentino Perez to let him sign the Brazilian on the cheap.
23rd: Galliani is back on the phone. "Come on," he pleads with Perez. "I let you have him for a cut-price €65m …" News reaches Montpellier president Louis Nicollin. "Unbelievable. 'Kojak' is at it again," he quips.
31st: Florentino finally gives in and allows Kaka to join Milan on loan for free. "I am a child of Jesus," the Brazilian tells Italian reporters. "And of AC Milan." Meanwhile, Tottenham bid for Fernando Llorente, Roberto Soldado, Giuseppe Rossi and Adrian on the final day of the transfer window, but miss out on all four as Emmanuel Adebayor joins on a two-year deal.
SEPTEMBER
4th: Emre picks up an injury.



8th: More problems at Malaga. Several players reveal they were not paid in August and coach Manuel Pellegrini calls for clarity from the owners. "The people in charge don't speak to me," he says. "It's just like being back at Real Madrid all over again."
15th: Barcelona lose at Getafe and forgetful Cules call for Pep Guardiola's return, even though they also lost the same fixture last season.
22nd: Cristiano Ronaldo scores the winner at Rayo Vallecano but is booed by the home fans. "Not only am I rich, good-looking and a great footballer, but they remember the wonderful goal I scored here last season," he tells TVE modestly after the match.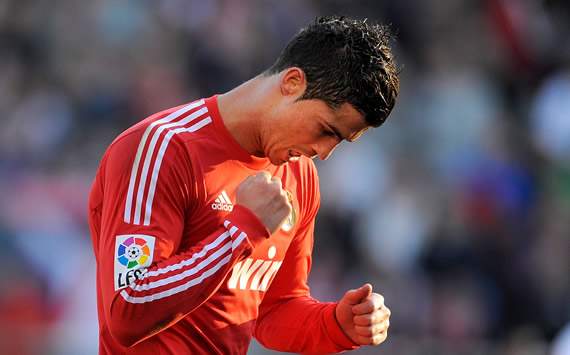 29th: Real Madrid are taunted by Deportivo La Coruna fans over how they lost to the Galicians at home in the final of the 2002 Copa del Rey, when they were supposed to be celebrating their centenary. After Madrid win 3-0, however, Mourinho says: "The Copa del Rey wasn't important in 2002 and it isn't important now. It was only important in 2010-11."


OCTOBER
7th: Barcelona beat Real Madrid in the Clasico. Ronaldo slips in the area but isn't awarded a penalty. Mourinho sends out Aitor Karanka afterwards and initiates his first press blackout of 2012-13.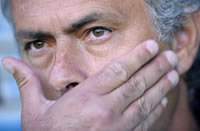 10th: The Portuguese is criticised after the poor performance at Camp Nou and is subsequently spotted house-hunting in London.
13th: Malaga players still haven't been paid and their owner, on Qatari television, reveals his reasons behind the lack of recent investment. "I have a new lady," he says. "She likes expensive things, but she's still a lot cheaper than funding a football club …" Divorce appears imminent.
17th: Emre returns to training but immediately picks up a new injury.
20th: Barcelona fail to win away to Deportivo and Vilanova admits he pines for Pep.
NOVEMBER

4th: Ronaldo scores four in an 8-0 win over Zaragoza; Messi also hits a quadruple in a 7-0 Barca success at home to Celta Vigo. The debate over which player is better begins in earnest.
9th: Valencia beat Valladolid and claim they can challenge for the title. Laughter ensues.
18th: Pepe is sent off for the fifth time this season, but Madrid beat Athletic Bilbao. Marcelo Bielsa resigns in a tearful press conference. "You wouldn't see me crying like that," Mourinho says.
24th: Barca fail to win away from home once again as they draw with Levante. Vilanova can be seen sending text messages from the bench and the press speculate he is asking Guardiola for help. Pep, though, is visiting the Museum of Modern Art with his family in New York.
DECEMBER
2nd: Karim Benzema's scores with his backside to give Madrid a lucky win in the derby against Atletico. "He is the best striker in the world," Mourinho says later. Gonzalo Higuain silently sheds a tear.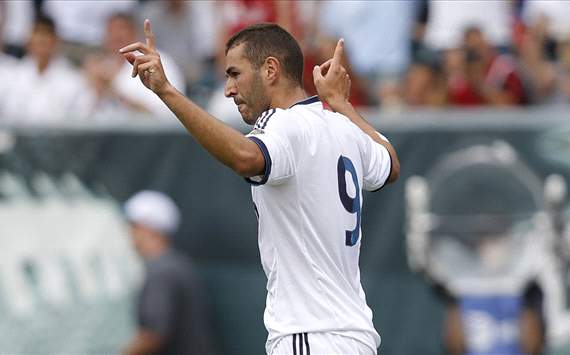 14th: Turmoil at Malaga as players are still to be paid. "What's the point?" asks Isco after his fifth mojito of the evening.
21st: Malaga beat Real Madrid at La Rosaleda and their owner suddenly regains interest.
30th: Lionel Messi wins the Ballon d'Or. Ronaldo bursts into tears on stage. Iniesta pales into insignificance.
31st: Barcelona bond with a group meal in an Italian restaurant. Guardiola sends a video message to his former players. They are immediately hypnotised, but still sit 10 points behind Madrid.


JANUARY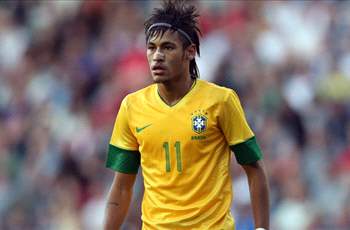 1st: Barcelona reveal Alex Song can leave in the summer. "What were we thinking?" a spokesman says.
6th: Emre is injured again.
10th: Neymar agrees terms with Barcelona.
11th: Neymar agrees terms with Real Madrid.
12th: Neymar agrees to join Paris Saint-Germain in a €100m deal and claims the Ligue 1 side were his boyhood club. "Rai was my first football hero," he adds. Surprisingly, few question it.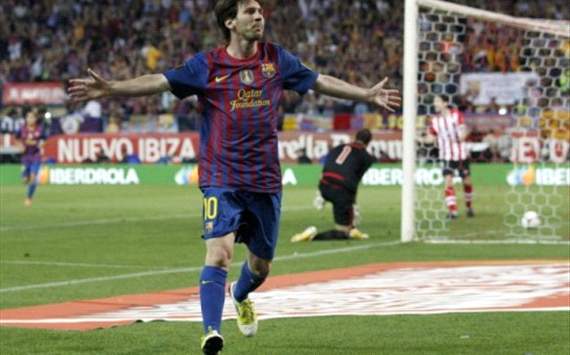 FEBRUARY
14th: Reports in the Catalan media begin to surface in the Spanish press linking Barcelona with a move for Arsenal defender Johan Djourou, who had signed a nine-year contract at the Emirates a week before. Arsene Wenger smiles wryly in his office.

17th: Messi scores six against German opposition in the Champions League. Fans of the Bundesliga claim their team had given up after the third went in.
20th: Malaga back in limbo as payments fail to materialise.
24th: Messi misses a fifth penalty in a row but is defended by his team-mates. "He is the best ever," they say. "Ever!" Just not at penalties.
MARCH

2nd: Madrid beat Barca in the Clasico at the Bernabeu to open up a 13-point lead over the Catalans in La Liga. "Thirteen – unlucky for them!" Mourinho mocks.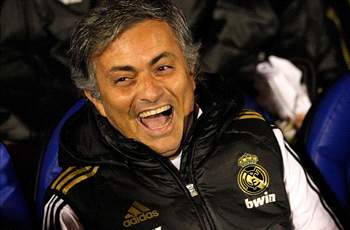 10th: Valencia lose away to Athletic Bilbao and admit the title looks unlikely. They are now 27 points behind Madrid.
16th: Barcelona begin to claw back ground on Real Madrid as Mourinho's men draw at Zaragoza, with Pepe receiving another red card. The Portuguese sends out Karanka to defend the defender. "He is not a violent player," the Basque counters, despite two deliberate elbows and a stamp.
20th: Malaga's players still haven't been paid.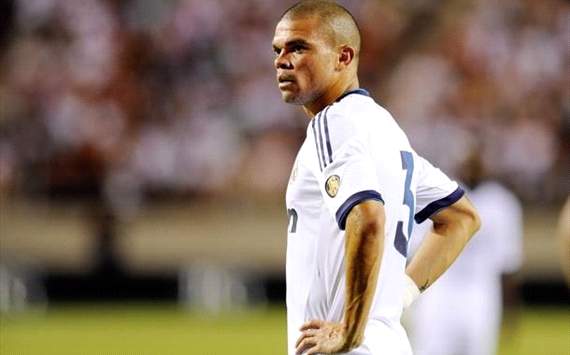 APRIL
3rd: Emre picks up another injury.

9th: Messi scores four against Arsenal in the Champions League at Camp Nou. British media ask whether he could produce such form on a "wet and windy night in Stoke …"
25th: Valladolid are relegated.
28th: Barcelona fail to beat Athletic and Madrid down Atletico as usual to win La Liga with five rounds remaining. "It was too easy," Mourinho says. Cristiano adds: "The rest of the team did okay, but I was brilliant."
MAY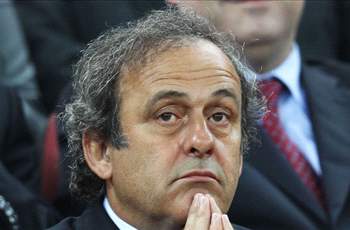 18th: Barcelona and Real Madrid to meet in the final of the Champions League. Mourinho says the match has already been decided by Uefa. He also slams Unicef, the nation of Qatar and reveals he will never travel on Turkish Airways …
19th: Barca win 3-2 and Vilanova is relieved: "Thank God Messi scored one of those three penalties," he says. Mourinho pokes Michel Platini in the eye.

31st: Malaga announce that all of their players will be sold in a summer auction on the beach after the last league game against Barcelona.
JUNE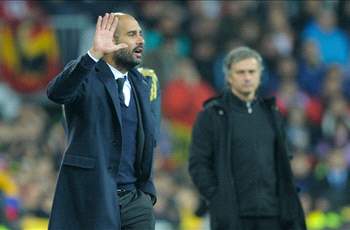 1st: Messi scores five in an 8-1 thrashing of Malaga to set a new Pichichi record of 60 goals. Cristiano closes his eyes, blocks his ears and repeats: "I am the best, I am the best, I am the best …"
2nd: Barca announce that Guardiola will return to the club, with Vilanova to revert to his role of assistant after a spell off to recover from stress. "Who is this Bep Guardiola?", Mourinho enquires …