The football season has returned in fine style across the continent. All that is left now is the first ball being kicked in the group phase of Europe's pinnacle club competition: the Champions League.
The draw for this season's group stages was made on Thursday and some of Goal.com's best and brightest got together to chat about the potential happenings in this season's edition.
Undoubtedly the highlight of this season's group stage is Group D, which has seen Manchester City, Real Madrid, Borussia Dortmund and Ajax thrown together.
Roberto Mancini's side were handed a tough group last term, and were only able to finish third as Bayern Munich and Napoli progressed to the knock-out phase. Can they do better this time around?
George Ankers: "It's almost the toughest group imaginable but, after being eliminated early last time around, Roberto Mancini's men will be aiming to prove that they are every bit the match for the best of the best.
"City will also be itching to improve their Uefa coefficient with a successful campaign this year so as to make it into Pot 1 of future draws and avoid this kind of nightmare. The pressure will be on in every game; Ajax look small by comparison but City cannot afford a single slip now."
So who will progress from the 'Group of Death'? George continues…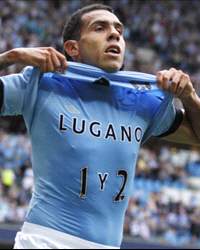 GA: "Madrid are still a level above even this illustrious group of teams – but City will have learned a lot from their ultimately unsuccessful group stage campaign last season.
"The greater tactical flexibility that Roberto Mancini has been developing over pre-season should be a bonus in tight situations and having Carlos Tevez actually play Champions League football for a change could be the 'extra signing' that allows them to go one step further."
Manchester United also suffered the ignominy of a group-stage elimination last season and have been placed in Group H with Braga, Galatasaray and Cluj. Is this an easy group for Sir Alex Ferguson's men?
Jay Jaffa: "On paper, yes, it is, but as we saw last season these softer groups can breed complacency. Given their uncharacteristic failure last season, the players and management will undoubtedly refocus and I'd expect United to drastically improve.
"Their toughest game will be the away trip to Galatasaray's hostile Turk Telecom Arena, but if they can escape unscathed, United should comfortably qualify."
The reigning European champions, Chelsea, have been dealt a tough hand, They will have to get past Shakhtar Donetsk, Juventus and Champions League first-timers FC Nordjaelland. How do the Blues' prospects look?
Liam Twomey: "Roberto Di Matteo will be less than delighted with a group which affords his side little alternative but to hit the ground running. Shakhtar Donetsk provide a stern footballing challenge and a formidable return journey to Ukraine, but Juventus are the main threat.
"Their coach Antonio Conte may be banned for 10 months, but the Old Lady remain the strongest side in Italy, and return to the Champions League armed with the confidence garnered from an unbeaten Serie A season."
Barcelona are perennially installed as the bookies' favourites to seal the crown. Will the Liga giants be troubled, as they look to repeat 2011's Wembley success with the final being held at England's national stadium again this year, by Celtic, Spartak Moscow and Benfica?
Ben Hayward: "Tito Vilanova's men would have preferred to have avoided a long trip to Russia, while the 2009 and 2011 champions won't be taking any of these matches for granted and trips to Celtic and Benfica cannot be underestimated, either. That said, it's pretty much the kindest draw they could have imagined."
A French revolution has been seen in Paris this summer with the arrivals at the Parc des Princes brought in with a Champions League assault in mind. How does a France expert see Carlo Ancelotti's side faring?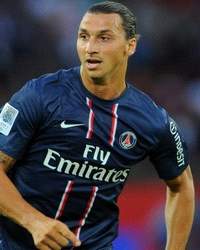 Robin Bairner: "Paris Saint-Germain will be delighted with the outcome of the draw. Although Carlo Ancelotti's side have so far failed to fire in Ligue 1, they will hope to be a smoother outfit by the time the autumn comes around, and they can legitimately hold hopes of ousting Porto and Dynamo Kiev, who were two of the softer sides in Pots 1 and 2.
"For a team who has not competed at this level for nearly a decade, they will face stiff tests against more established sides, with Porto in particular boasting a fine recent record against French opposition."
Finally, members of our panel were asked which teams they thought could be dark horses in this season's competition…
JJ: "Zenit were unlucky to fall to a late goal in each leg of their Round of 16 game against Benfica last year and served up a treat of a double header against Shakhtar in the group stage. With Luciano Spalletti in charge, a trip to a crumbling Milan and a duel with the asset-stripped Malaga will be full of intrigue.
"If they negotiate their way out of Group C, they're the team I'd be hoping to avoid in the knockouts – as much for the trip to Russia as anything else."
GA: "I'd keep my eye on Schalke if I were you. The Germans have got a very satisfactory draw – an Arsenal still finding themselves after big losses, an inexperienced and Giroud-less Montpellier and perpetual also-rans Olympiakos.
"I think they could very well top their group with the likes of Klaas-Jan Huntelaar running riot and a repeat of their 2010-11 run to the semi-finals would not surprise me at all."