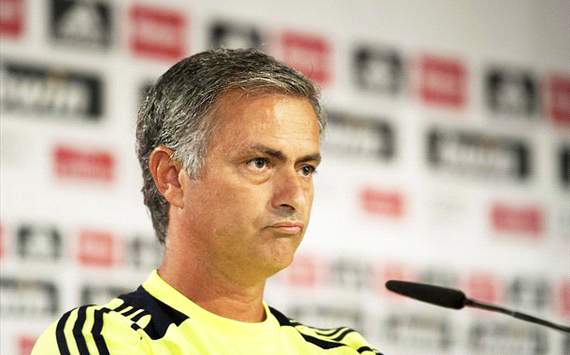 Jose Mourinho – Real Madrid
Real Madrid boss Jose Mourinho has made clear that he would much rather see his team defend their La Liga title than defeat arch-rivals Barcelona in the Supercopa.

The Portuguese went on to discuss the Catalans' new signings, stating that while Alex Song and Jordi Alba give Tito Vilanova's side more options, the Spanish league runners-up are still pretty much the same team.
"If I could, I would lose the Supercopa now and win La Liga. I would also give the Supercopa away if this provided extra motivation to win the league," Mourinho was quoted by Marca. 
"The Supercopa does not affect the championship. It has no influence on it simply because the competition is less important than the four competitions we will take part in during the season.
"It does not determine how the league season will unfold. I think that when rival clubs meet, they always want to win. For this reason, winning the Supercopa is important, even if it has no effect on the rest of the season.
The Portuguese then went on to speak about the personnel changes at Barcelona, and what effect they will have on the Blaugrana.
"Barcelona are a team with practically the same players as last season. They have the same style which they can change a little now that they have two new players.
"There will be some small differences, but, for me it is the usual Barcelona, a team with great quality, great players, but I do not see that much of a difference from recent seasons."